Last weekend I was assigned as cameragirl by my cousin to capture some sweet memorable moments of a post wedding lunch over at Yado Cafe. I'm not gonna reveal any of the photos as they're rather personal. But! What have I got for myself on the day? FREE FOOD of course!!! Me and my cousin brought empty stomach to the cafe and expect free food from the owner. Kekekekeke =P~

Well, since it's free, I better grab the opportunity to order the most expensive food and drinks! Muahahahahaha!!!!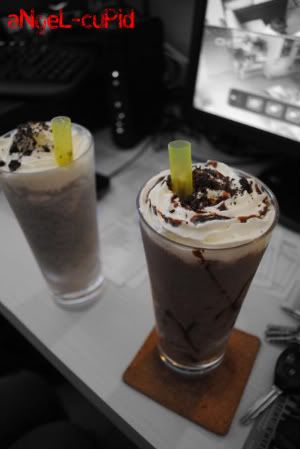 Everyone should know that ice blended don't come in cheap package. Hehehehe =D Looks yummy right? Come lets zoom in some more!!!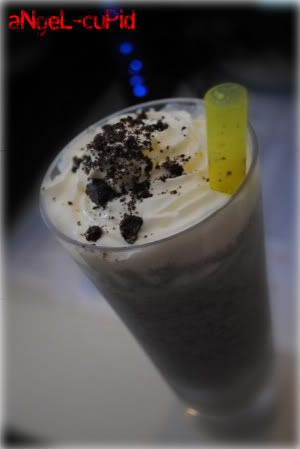 Ice blended vanilla Oreo. Yummmm!!!!! Tasted like the original Oreo cookies itself!!! 10 out of 10 I'll rate!!! Vanilla Oreo isn't my favourite drink and yeah, that belongs to my cousin, Celes. Hehehe =D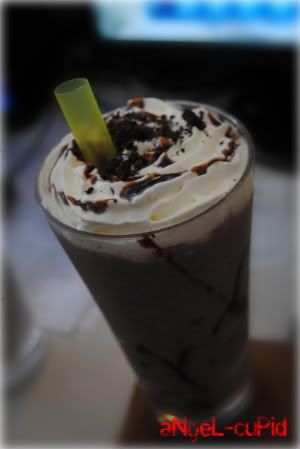 And this is mine!!!! Ice blended chocolate!!!! SUPER RICH CHOCOLATES!!!!! I dare say you will never ever regret ordering this!!!! Dang it's been so long since I last had such rich ice blended choc. Slurps slurpssss~~~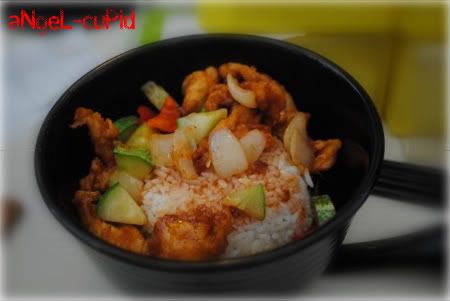 It's lunch time so there must be food. My all time favourite, sweet sour chicken rice. Yummehhhh!!!! I couldn't finish it. Portion a little too big for me. Or could it be me being used to small portion of food already? I don't know but I do eat less nowadays. I'm not trying to diet ok! I just don't feel like eating so much rice.

Next, after we're done with the lunch, I tagged along with Celes to Spring and then Kenyalang just to hunt for a pair of wedge. *ahem!* Not revealing yet. Wait til the day comes and I hope I have some nice photos to present. I'll be away so I need photographers!!! Anyone who is free next Saturday, 20th Nov, please do leave a comment!

After the shoes hunt, we went over Song Kheng Hai and had some tea break. Of course, what else is more famous than a plate of belacan bee hoon right? Kekekekeke =D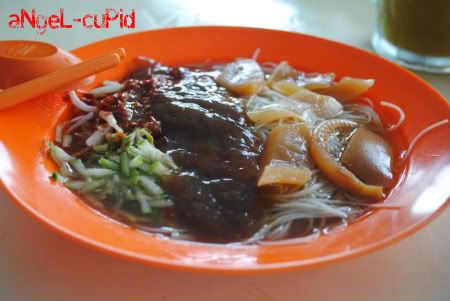 That's all for the day. My final exam is just 5 days to go =.= Wish me luck please! And if you do have hardworking-worms in your body, can you please transfer some to me? I promise I'll give you back after Friday. Hahahaha! Chaoz~