CNY Day 2
2nd day of CNY starts not that early. Hehe =) I asked almost all of my friends to come my house that morning but everything turned out to be disappointment. Haiz.....
Anyway, mum said she wana take some family portrait this year. So I tried to take some with my not-so-good-already camera. My camera fell down from a skyscrapper before. *sob*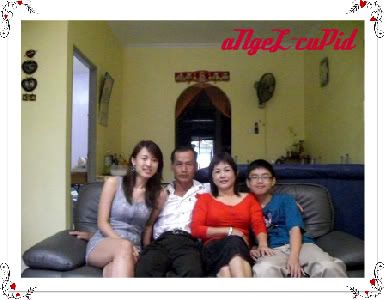 Take 1: It's quite far and why is everyone looking so sloppy and lazy? Haha! Cannot!
Take 2: Better. Much better! But I don't like the background. Should have the doors closed. Hmm.....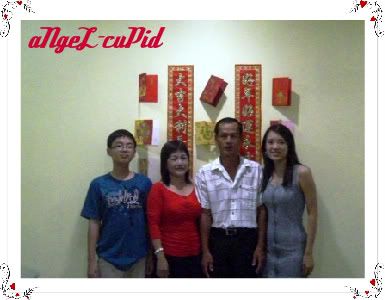 Take 3: Nice background. Nice posture but bad bad BAD lighting!!!!!
And seriously! I need the camera stand! Went to Hills last night to check out Lumix ones. Costed RM179. *gulp* Another splurge?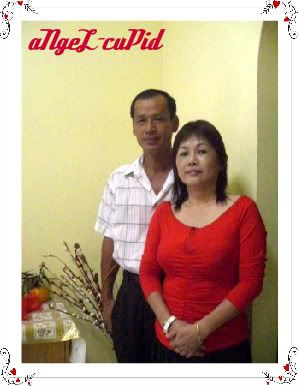 Ok so we finally gave up on family portrait since our house lighting not that good and my camera also not that good. So I took the couple portrait instead. Haha! I wanted to show the decor at the back but the standing position is just not nice.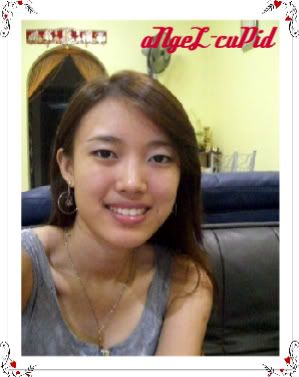 Then self portrait. Hahaha! Camwhored!!!!!!!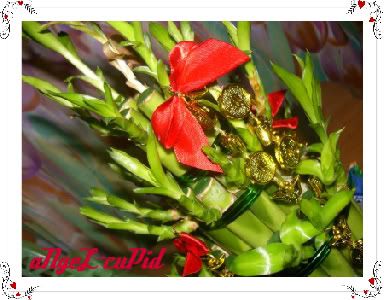 Waited and waited til 11pm. Still nobody. Sien neh~ Picture taken due to boringness~
Haha! Ok lah. At least Henry and Viki managed to come by my place. They came empty handed but back with 6 cans of TsingTao. Hahaha!
Then I had them to send me to bf's place. Bf having open house for the whole day.
Promoting Heineken! Hahaha! Stayed at bf's place til about 4pm then left to Choon Fung's house. After Fung's house, we went over to visit Fifi and Frisko!!!!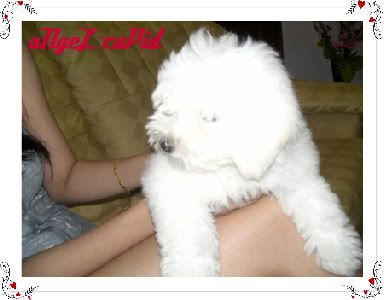 Introducing Frisko! Son of Fifi. Grandson of Viki. Hahaha! Pure Maltese arh!!!!!! So damn soft!!! When he lies on the floor, it feels like carpet. Hahahahahahaha!!!!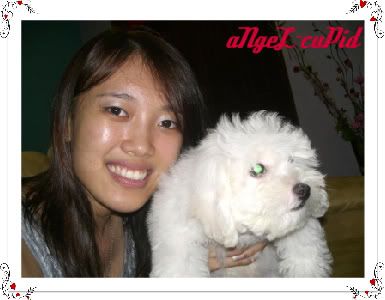 Look at the camera Frisko~~ Look look~~~
Frisko is not camera alert. Viki no teach!!!! Kekeke =D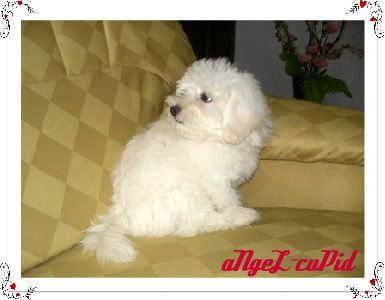 He looks so sad in this photo. Don't know why. Maybe cos I forced him to take too many pics. Hahaha! This puppy very kuai lah. Doesn't even bark! Unlike the mother~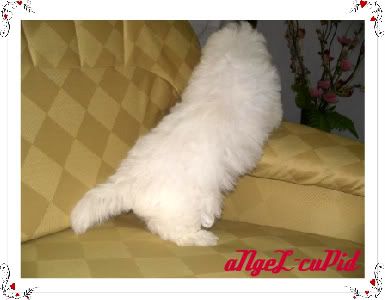 Looking for grandad eh? Hehehe =DD Fluff fluff fluff~~~~
VIKI I WANA DOGNAP FRISKO!!!!!!!!!
Blek~ After Viki's house, we went visiting at bf's friend's place then at night head over to my cousin, Yong Ko's house for dinner.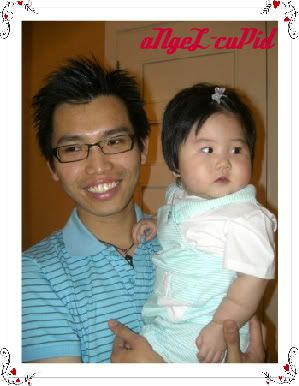 Little Xi Xi with Dr Tan~~~ I told you everyone loves her~ Everyone wants a picture with her~
This is my 2nd aunty. She loves taking photos and she said she left her camera at Sabah. So had us all to be her photographer. Haha!
Yong Ko opened the new chinese wine for us. Hehe =)
Take 1: Why my mum so tam chiak? Hahaha! And where was Mei Ee looking at?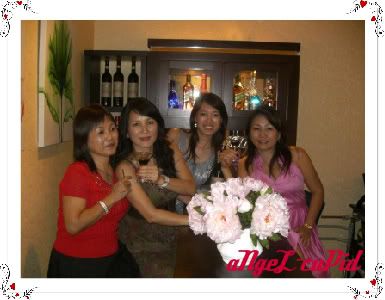 Take 2: Better but mum not focusing again! And why so dark? Hahaha!
Weeeeeeeeee~~~~~~~ I love love love love this photo~~~~~ Thank you darling~~~!!!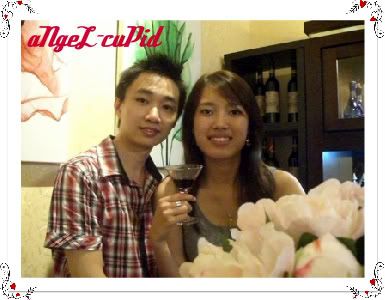 And this photo is nice too~~~~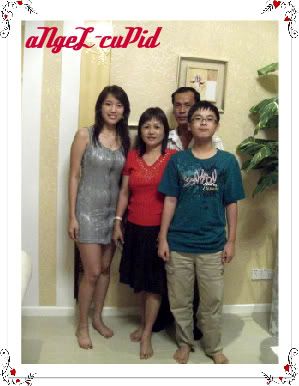 Family portrait again. This time with a photographer. Hahaha! But the photos I noticed is senget~ =/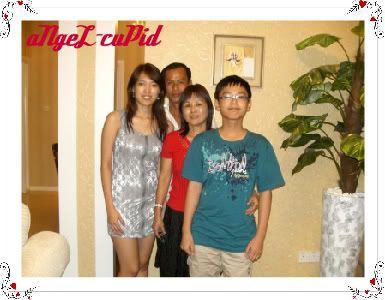 Closer shot with flash. Hmmm....my dress bling!!!!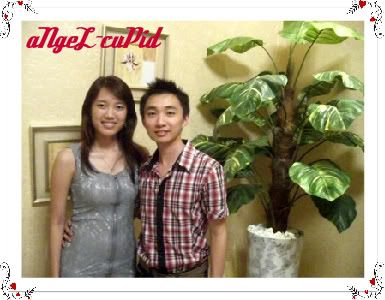 =DDDD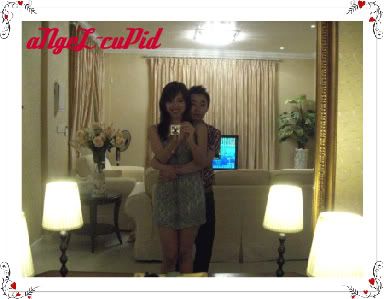 Self shot from reflection of a huge mirror~
That's all for day 2. Day 3 coming up~~~