So! Before I start writing this blog. I wana greet everyone Happy Easter! I know I'm a day earlier but I won't come online tomorrow. It's gonna be a loooooooong day for me =(


Oh and look! I've got lots of white Easter eggs!!!! Haha! Picture taken before Gala Dinner at Hills mall. It's so cute that they even put them in a huge nest!


I think I somehow posted this in the wrong post? Err...the is actually a joint event with the bridal fair. It's a camera fair.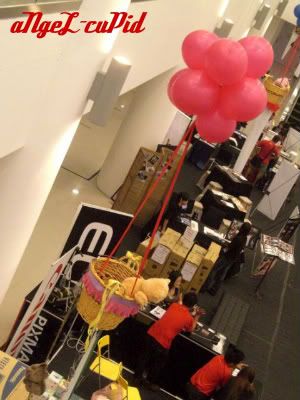 SPOT THE PEEKING BEARS!!!!


There. The red carpet for the VIP.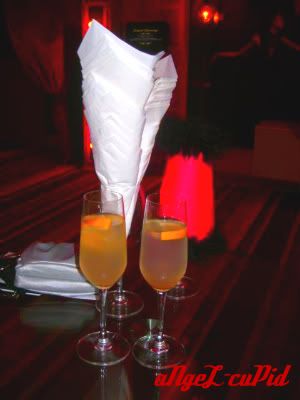 After registering at the counter, we went in for the pre-dinner drinks and canapes at the pre-function area. I love this style cos it's so westernize!!!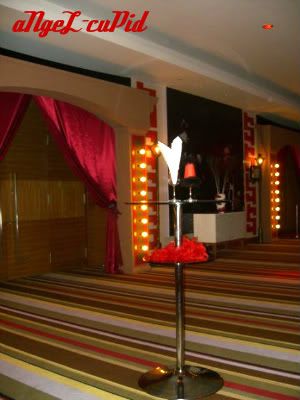 And I can see that the theme color of the night is red and black. Why no one inform me??? I couldn't have went with my red dress!!!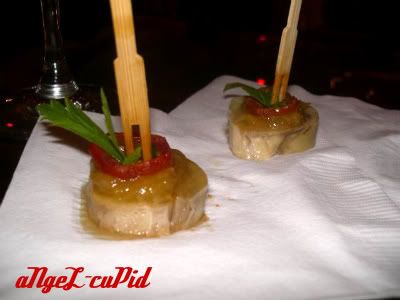 These are what we had. Tasted like 'ngo hiang' though. Haha!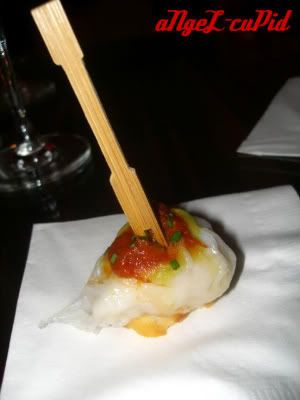 And this one looks like dim sum.


There. I'm wearing the total opposite of the theme color. White and gold =.='''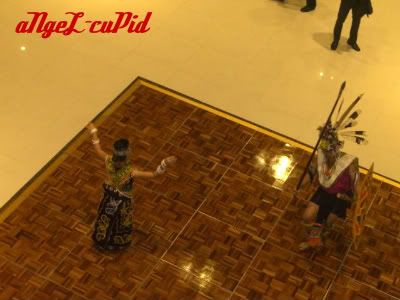 There were some performance at the lobby while waiting for the arrival of ministers.


This is the decoration on each table. It's more of a 1970s French Country style. Did I get the year correct?


Menu of the night....


Sorry I used the wrong mode =.='''


See the guy on the big screen? He's the entertainer of the night. He's good! And most importantly, he's TALL!!!!!! I am considered tall already. But then he is like one head taller than I am??? WOW!!!!!!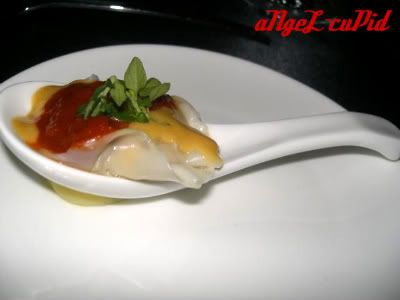 This is the first dish. They do it the western style serving too. Love love~ Eh wait! Why does this looked like the one I just had at the pre-function area???


Entertainment by Chinatown Shanghai. Don't ask me where they come from. Haha!


They're good at singing and dancing! REAL GOOD!!!!! I sat too far away from the stage so I can only zoom as hard as I could to the stage. Lots of photos were destroyed by the walking waiters =.=''' They kept walking around! When you thought the shot is good, the next moment when you see it, there, a big human's head.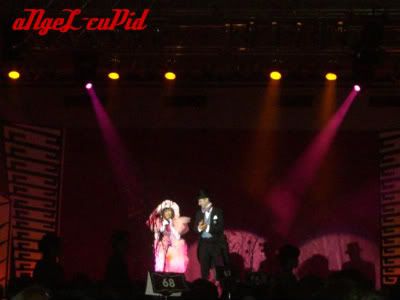 They do solo performance and group performance. They even had Moulin Rouge as the ending dance. Soooo nice!!!!!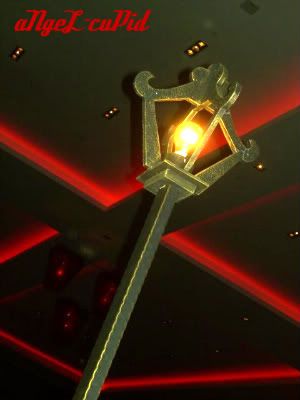 These lamp post were along the walking area. Gives the whole place a new feel~


Now, the benefit of sitting by the door? You get to see whoever that comes in and snap! =D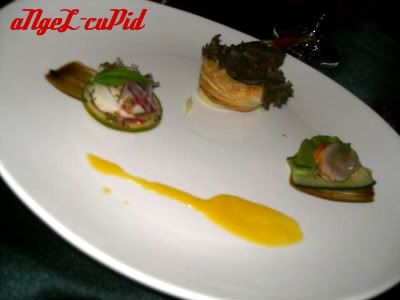 Second dish. Um...I don't know what are these. I only know there's crab on top of the croissant. The other one is just salad I think.


This is awesome!!!! Sooooooo best!!!!! I meant the meat. Not the one in the cup. That's just steamed eggs. Mum cooks that sometimes.


This is some herbal soup. Bf said it's nice but I find it just ok for me. Maybe I was expecting too much of western food. Haha! Creamy mushroom soup~~~


This I know! It's fish! Hahaha! Duh~ It just a fishball and vege.

Then the dish after this is the rib-eye which I was too hungry and didn't take any photos of it!!!! Regret!!!!!! The rib-eye was just ok though. Not that nice to chew. There's also mashed potatoes beside the rib-eye.

And then it's fireworks time!


First shot. Not good.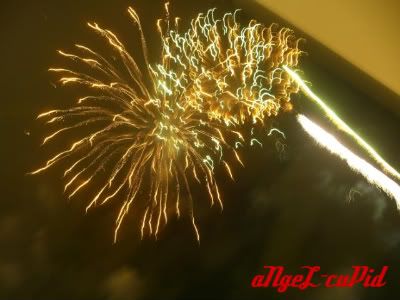 Second shot. A little better.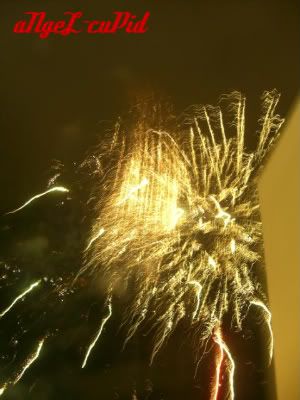 Third shot. Bad!


4th shot. Worst =.=''' And I start to go a little furious already.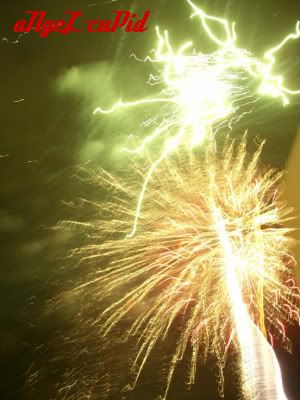 Last shot. Argh give up! I used to take good photos of fireworks! Why not now????


Before the fireworks stops, we came in cos it was raining outside. Don't wana get myself sick. Then I spot 2 handsome gentlemen posing in front of their own poster.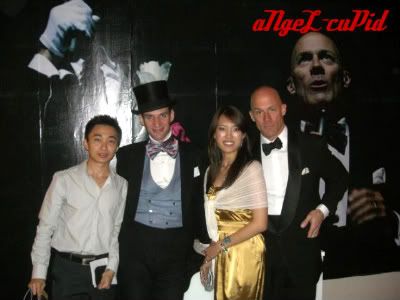 So I went in between and snap! =D The other one was sitting on the table. Too tall. Hahahaha!!!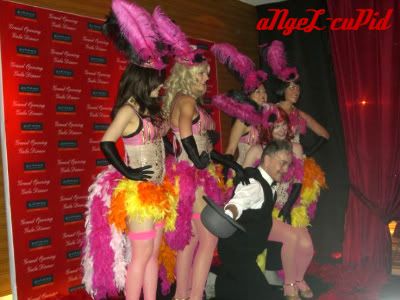 These are the pretty sexy ladies who sings and dances all night long~~~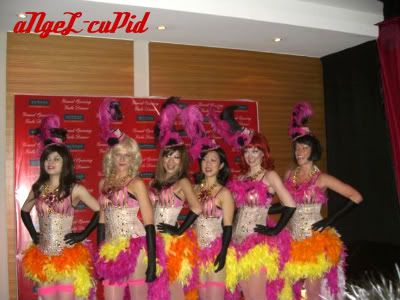 They're definitely pretty!


And them again with the two gentlemen.

Then we left without eating the bird nest dessert!!! @#%&*(*(*^$@#$%%^&%##$ So wasted!!!!!!!!! And I only knew it 3 days after the dinner that the dessert was bird nest. Urgh!

Anyway, it was a great experience to attend such grand dinner and having different types of foods and different ways of serving. I don't really like the old Chinese style whereby you have to share one big plate with everyone on your table. Cos I'll never come home full. Hehe =)