CNY Day 1
I know it's really late but I still must post about CNY this year.
As usual, 1st day morning my whole family
(includes aunties and uncles and cousins)
MUST
go back to my grandpa's house at Bintawa for gathering. Normally we would reach around 9.30am but this year, Nong Ee, my youngest aunty asked us to reach before 8.30am! Meaning we had to wake up an hour earlier. Awww.....I wana sleep~~~
So yeah, I didn't follow the countdown the night before. Was rather tired also. Doesn't want the black panda eyes also lah~ Haha!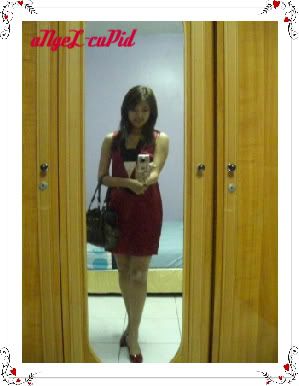 Picture taken while waiting for mum to get ready. Hehe =) Bought this dress last year when I was at KL. Red dress with red pumps. Only without a red bag. Kekeke =D
And then mum saw me taking photos alone. She also 'ai sui' and came to join me. Hahaha! Sisters in red. WoOtz!!!!
Mum and bro.
Next we left house to grandpa's house. We were the earliest there!!! Hahaha! Then slowly other relatives come~~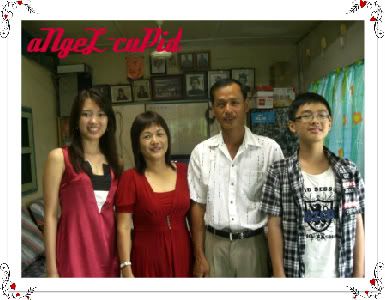 Family portrait at grandpa's house every year.
Another one taken with grandparents of mother side.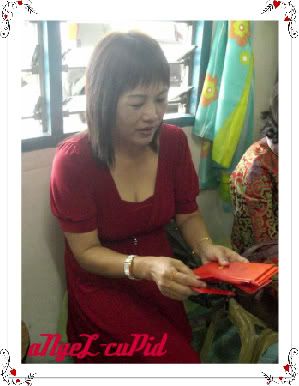 Time to give angpows~~~ And also time for me to take angpows from aunties uncles!!! Haha!
And this is Nong Ee. She requested for wishes before giving the angpow. Haha! The easiest wish for her is pretty and slim always~ Kekeke =P~
I don't know what my bro wishes her. Haha!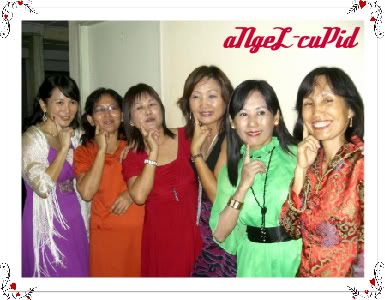 Photo session time. There's supposed to be 8 sisters but 1 haven't arrive and1 was not at Kch.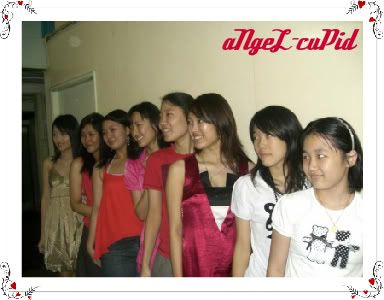 Like mothers like daughters!!!!! Hahahaha!!!!!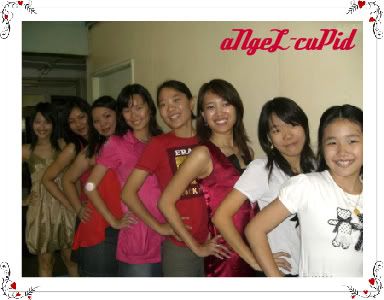 And we have more pose~ Yay~~~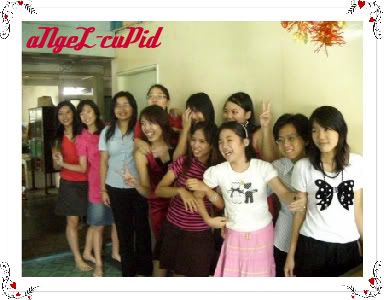 And took another shot when more cousins arrived~
This is Mei Ee and Chiang Ko. =)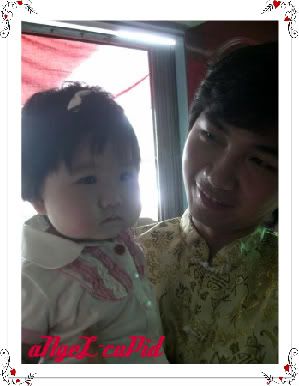 There comes the Little Xi Xi~~ She's the spotlight of this year. Haha! And everyone loves her so much!!!!! Cute kan??? Look like the daddy or not? Hehe =D
Mei Ee snatched her away immediately. Hahaha!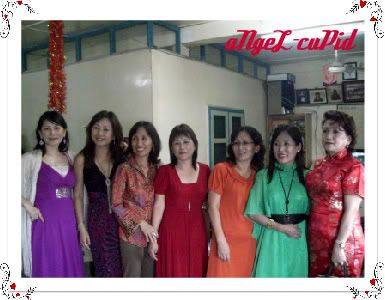 Another photosession when my Tua Ee arrived. From right to left is the eldest to youngest.
And turning to the other side~ Their sisters photosession is very very VERY routine! Hahaha! Must take each side.
After grandpa's house, we left for uncles and aunties house. And at about 3pm, bf went to one of my aunty's house to pick me up for visiting session.
First we went to Aurelia's house for the
CHICKEN AND LAMB CURRY!!!!!!
I should tapao lah~ Superb!!!!! Ladies and gentlemen! Guys and girls! Next year we all go Aure's house eat curry ok? Hehehe =DD
After Aure's house, 3 of us went to Kelly's house because she said there's gonna be lion dance. Yay!!! I love watching lion dance! Hehe =D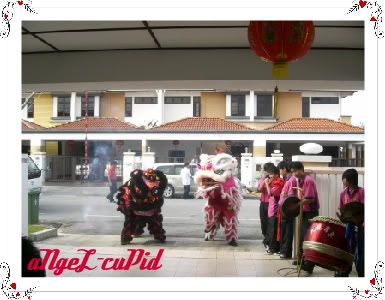 The same team from last year. Only posted 1 pic lah. Cos the rest is also all about the lions. Haha! This year tiger year ler Kelly. Why no tiger dance?
After lion dance finish, we ate some sushi!!!!. Handmade by Kelly anak Kong worh~ So
MUST
eat!!!! And must eat alot alot alot!!!! Hahaha! After that, sent Aure back home and went to my granduncle's house.
Left granduncle's house about 7pm and head home.
When I reached home, these was what I saw........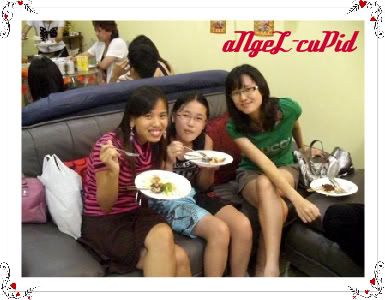 Humans with plates and foods!!!! And all turning towards my camera! Haha!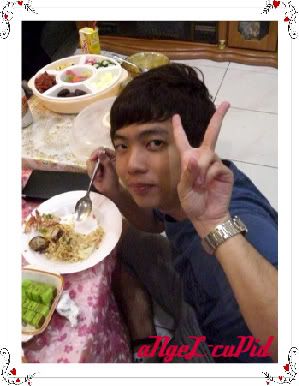 Looks like they're all camera alert eh?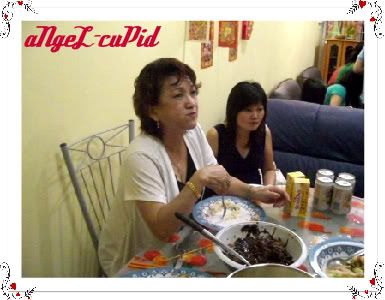 Oh aunty busy talking and eating so didn't turn to look at me~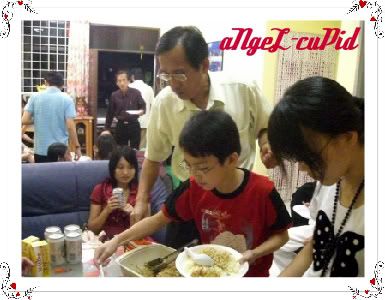 And everyone else focused on food!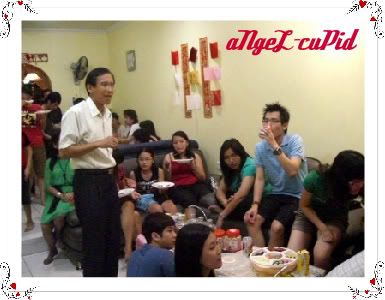 The funny thing is, there wasn't enough chair in my house for all of them! Hahaha! Kesian hor? Next time have to buy more chairs liaw. You can count lah. My mum has 7 sisters and 3 brothers. Plus their husband and wife kok leh? And I have 30 cousins boh! But of course, that night not everyone was there lah. Hahaha! I think about 20 of them not there. But still! It's alot of us leh~ We are a big family!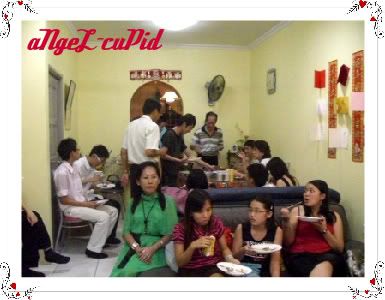 These are only those sitting in the living room. Outside at carporch still have a few. Hahaha!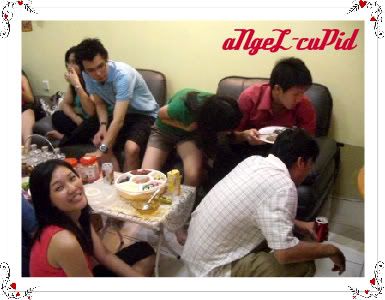 Only 1 smiles at me~ Lovely Wei Nee~ Know what the rest are looking at? Hehehe =) They said the tv program is boring and my house have no Astro so they're looking for movies. Hahaha!
Asking what's with this aunty of mine showing the plastic bag? There's a story behind it. Hehe =D
Mum saw a fly flying around the dining table. She couldn't hit it cos it's all food there. So she said "Whoever that can catch this fly, I'll give him/her RM5". And so! My aunty caught it in a glimpse!!! I can't show you how cos there's no vid taken. Hahaha! She caught with her bare hand!!! Then mum said "The fly must be still alive boh~". Ngiaw chi don't want pay the RM5. Hahaha! Then aunty went to take a plastic bag and put the fly in it!!! IT'S STILL ALIVE!!! Hahahaha!!!! So in the end, mum paid aunty. End of story~ Kekekeke =D
Your house have flies problems? Call me up! I send this aunty to your house. Hahaha!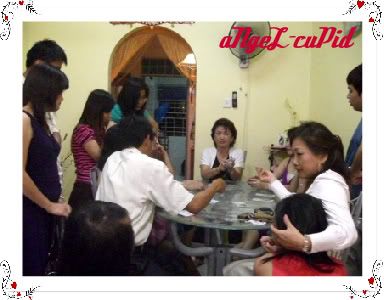 Oh after dinner, they have another routine. Which is GAMBLING! They even bring the cards everywhere they went!!!! Serious!!!!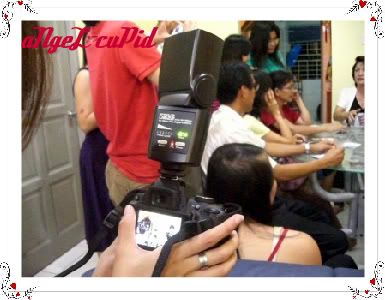 Jeng jeng JENG!!!!!!
Saw some nice new hugeass gadget???? =DD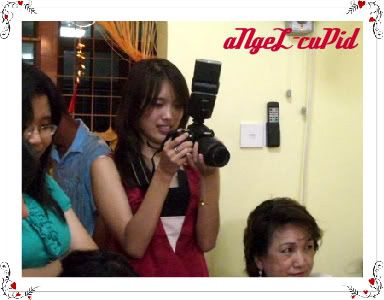 THEY'RE MINE!!!!!!!!!! MUAHAHAHAHAHAHA!!!!!!!!!!!
*as if~*
Even my cousin gambles! WoOtz Hanz!!! Jia you!!!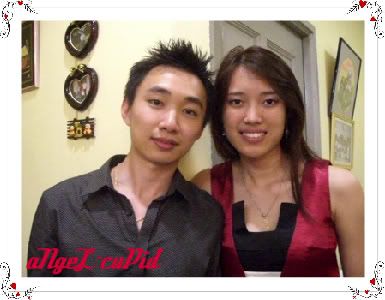 The 1st picture of us taken during CNY. Dang I look so tired and sweaty!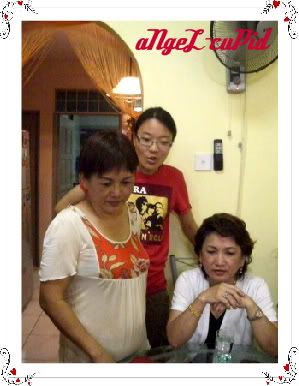 Gamble til so serious?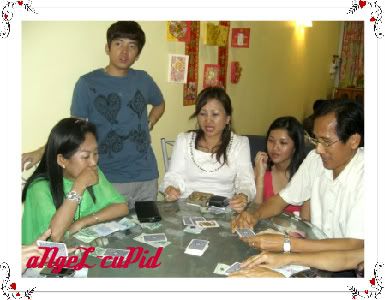 Haha! This uncle of mine hor. He never gambles! But this year he suddenly say want to join in the fun! We were all
VERY VERY SURPRISED!!!!!
So picture must be taken to proof that he does play around~ Haha!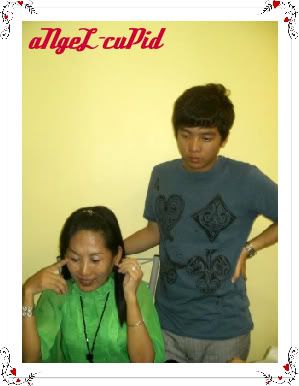 Mother and son =) Sabah Tay!!!!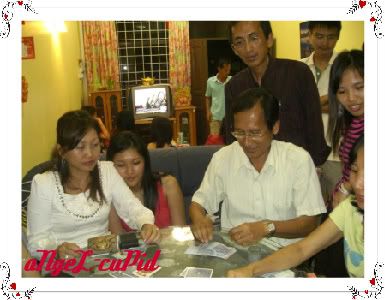 See! Everyone came to see my uncle gambles. Kekekeke =DD
Eh aunty! Why the sad face? Hehehe =DD That's Chee's mum~~ My Tua Ee.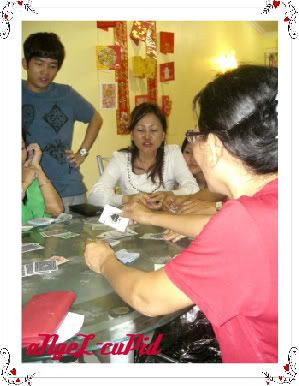 EVERYONE ZOOM AT THAT CARD!!!!!!
Hahahahaha!!!!
Ok that's all for the 1st day of CNY. Everyone left around 11pm. Tidied up the living room and off to shower and bed~~