Bridal fair @ Hills
On the same day of the Grand Opening of Pullman Hotel, Hills shopping mall below had some functions too. A bridal fair it is.
We were there rather early for the dinner, so we headed to have a look of the fair.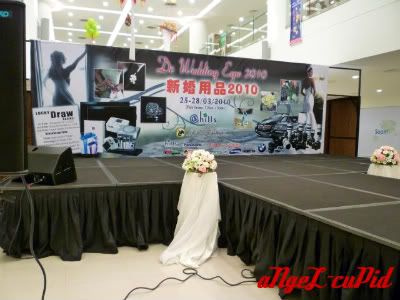 The stage. I heard there was gonna be a show on the following night. But we didn't go.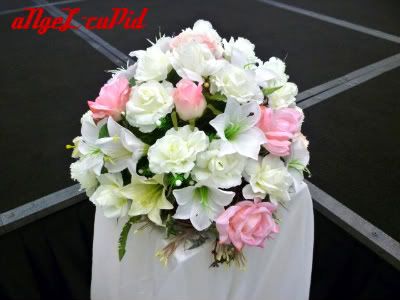 Pink and white flowers. I would prefer red myself =)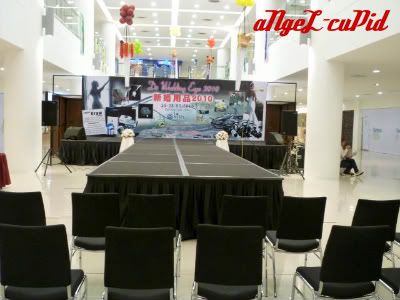 Seats for ready for the reporters I guess...
I don't know what you call this thing but it's cute! I bet everyone knows what is it for. I didn't know that we have one of these services in Kuching eh. And I heard from someone, there are people who actually uses this to bring the bride over for the dinner session.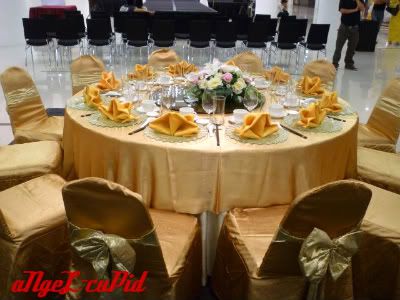 This table seating decoration is by Banquet. Gold...hmm....can consider =)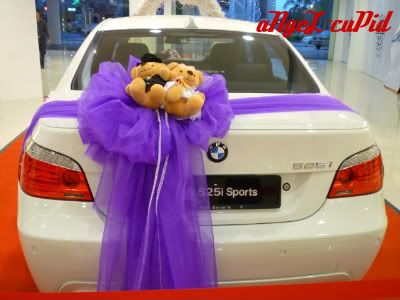 Drrroooollllssss.
........I feel like driving this home that night!!!!
Oh and for your info, yes I demand for a BMW to pick me up on my wedding day. So, to my husband-gonna-be, please drive a BMW or I won't get in the ride. Hahahaha! Even if you come with Mercedes or Porsche or Lexus. I still want my beloved BMW~~~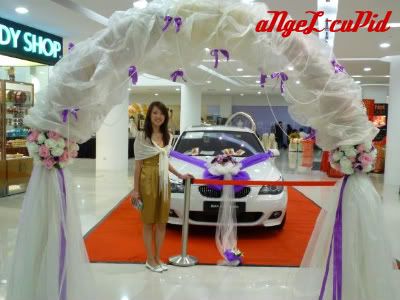 And I love love LOVE this um....excuse me but what do you call this? The stand with ribbons and laces and flowers that the bride and groom will walk under??? Bad english I've got here =/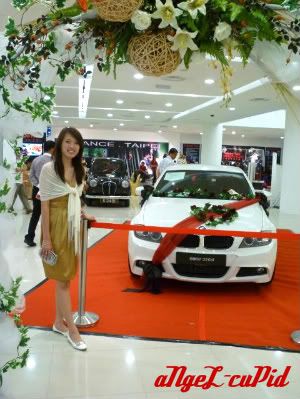 A 3 series with the garden theme...hmm.....
*evil grins*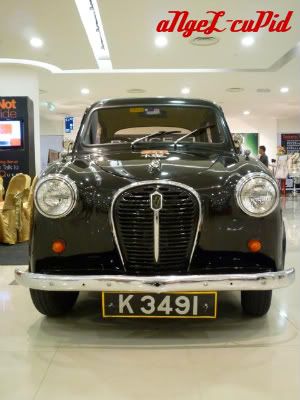 Hehe =D Recognize this cute little car? I once saw it at After Four.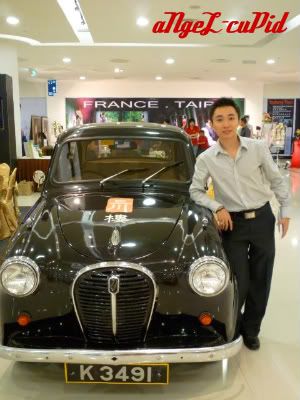 Ahh...there he is. Probably he love classic? Just like his boss? Oops! =)
So, many people do ask me from time to time, when is my time... My reply? You guys have to wait for another few years. Cos without a house and maybe, my own BMW, I probably won't step into settlement that early. Hehe~~
But then, I do plan of how my wedding day is gonna be like.....Not telling you all! =D