Earth Hour 2010
Alright! I know Earth Hour was waaaaaayyyy long time ago but I still haven't post mine up. A usual question: How was your Earth Hour? =)
As for mine, since it's a Saturday night, I decided to asked a few of my ex-schoolmate to come out for dinner. A small gathering.
We went to Secret Garden at Padungan. Reached about 7.30pm and everyone start to order for food. Then after we munch up everything, well everyone except for Mund cos his food came late. Then the staff said they need to turn off the lights for an hour. And then we remembered that it's already Earth Hour!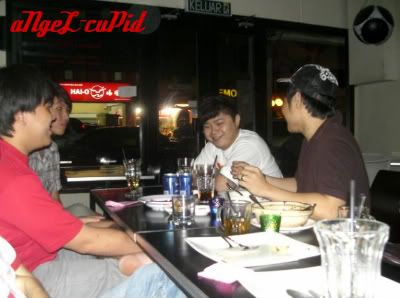 When the lights went off.....Andrew starts to tell his story =D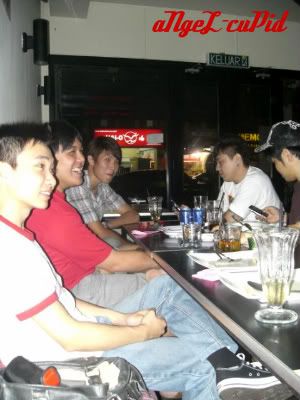 But then later everyone turned their attention to someone else because narrator Andrew went busy on his phone.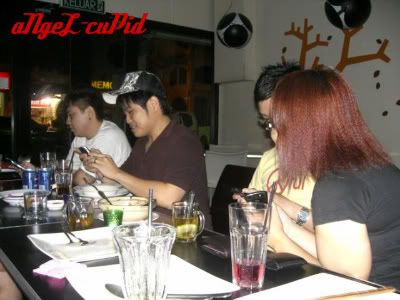 And then we all start to use our phone as the source of light for Mund because he was the only one eating in the dark! Haha!
Hmm...really that busy???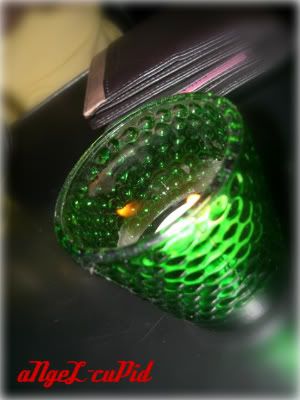 The staff even gave us tealight candles. Ah Hui was happy as he requested for a candlelight dinner when we were deciding on where to dine.
Why was everyone so busy on their phone? Guess what I found out the day after...all of them were on Facebook =.=''' I know lah~ I can't online via my phone yet =( I need a BB!!!
Saw this promotion poster. Wanna give it a try guys? =D
They really off everything except for the aircon. Fuuhh~~
After doing nothing for about half hour in the dark. We decided to change venue.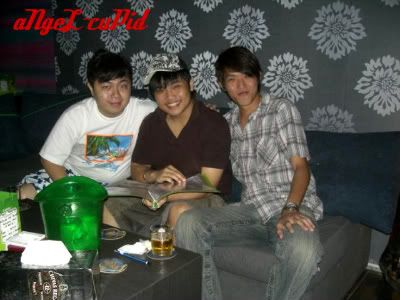 And we went to Maurice =D Everyone just loves to sing~~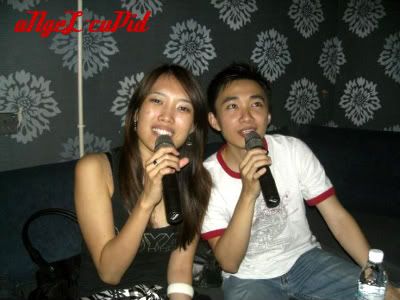 Especially me! Haha!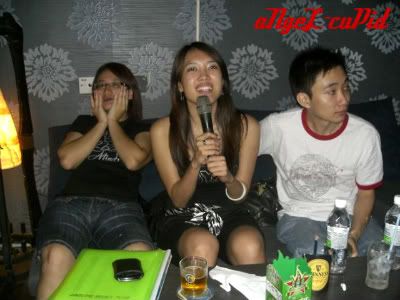 Eve started to get 'pek chek' cos I've been singing since we started. Hahaha!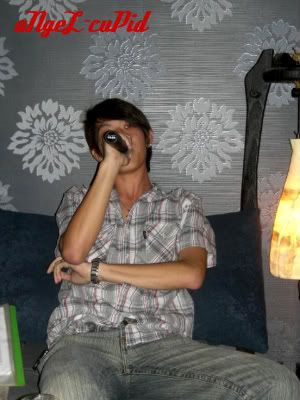 And there goes the
'jiwang karatz!'
. His wifey wasn't there that night and he went
'jiwang'
on the song If Tomorrow Never Comes.
Andrew and friend selecting songs.
Ok this photo was taken specially dedicated to his wifey, Sui Yin~~
=D Just for fun! And then I got busted~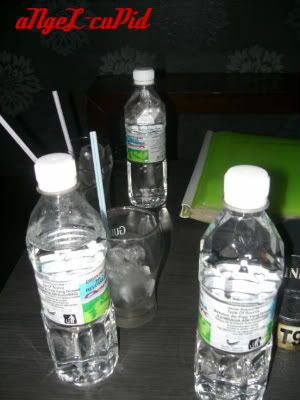 Due to my bad throat that night, I had to drink mineral water. Huu huuu~~~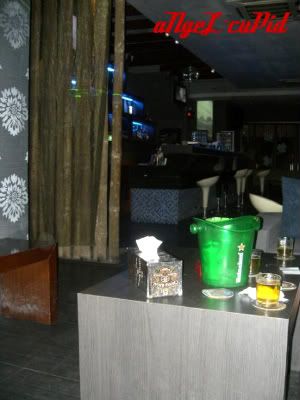 Time ticks very very fast when you're having fun with friends. We left when the place starts to get crowded. So yeah~ That was how my Earth Hour went this year =)