Annie's Wedding Lunch
A very short wedding post with no photo of bride and groom. Only car and food!!! Hehehe =)
Bride Annie is a friend of my bf's. Met during college. Everyone is getting married. Fuuhh~~ And this month the newspaper is full everyday because it's a good month for marriage for us Chinese. Hehe =)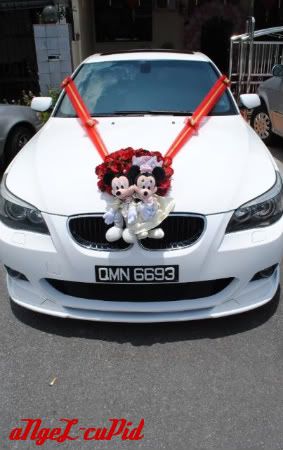 For the love of BMW~~~ The car belongs to another friend, Sharon.
*hint hint!*
Raaaawwwwwwwwwwwwwwrrrrrrrrrrrrrrr...........
The cute little Mickey and Minnie which got wet cos of sudden rain pours in the noon.
The back decor. Oh, their wedding package was done by Jacky Studio. Not bad not bad. I love her wedding gowns~~
Can't get enough of BMW~~~ =DD
droooooooooooooooooolssssssssss...............
Ok ok. Let's just show you the food. Photos of food were all taken by bf cos I was super exhausted after the long morning so I just sat there and wait for the food to come to me =D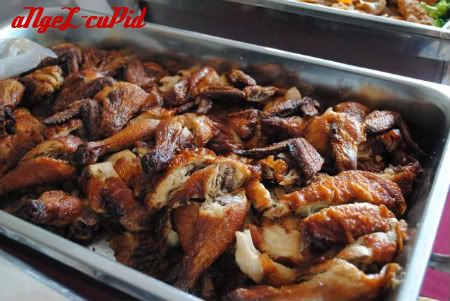 Roasted chicken. I prefer roasted ones than steamed ones. But bf always always and
ALWAYS
gives me breast meat which I hated much =( Sad =((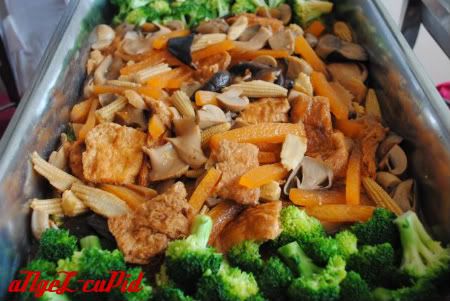 This isn't mix vege. I don't know what is this either. A mixture of mushroom and corn and I don't know what else.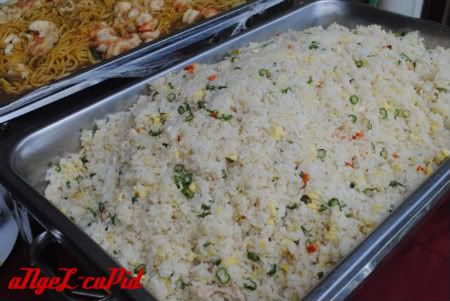 Fried rice.
Noodle. Yum yum yum~~~ Somehow I love noodles more than rice =)
Now this is mix vege =D
Anyone want some watermelon? Hehe =)
I didn't attend the wedding dinner. Only bf went and no photos were taken cos he was too lazy to even bring a digicam =.=''''
Ok next post is gonna be a super long wait. So please be patient with me =D
p/s:
CONGRATS TO ANNIE AND AARON!!!!!