Malaysia Day
Last Thursday was
Malaysia Day
.
The first year celebrating this special day after so many years. Anyway, we
EarthDance
went for a performance at Kenyalang in the morning. It was really super duper early! We had to reach there before 7.30am. Everyone dragged our body out of bed at 6am. Huuuuu~~
And I suppose everyone was on thick make-ups in order to cover that sleepy eyes. Hahaha! That was my first time performing. Nervous of course!!! I was so scared that I might went all blank and blur when I was there in front of the YBs. But phew~ Thank God I managed to push my body to flow with the musics =)
Pictures were all taken with my Nikon by my dear bf who also woke up early also he wasn't performing. Haha~~
First group photo. Not everyone is in. Tshirt design is awesome isn't it?
Thanks to Icelyn!
Love it!!!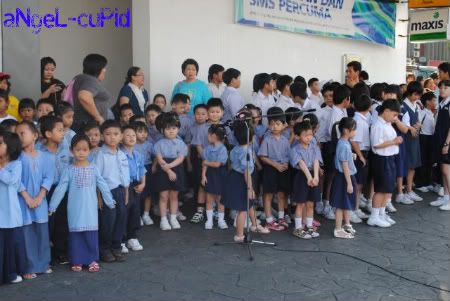 There were tones of people there too! As I heard most of them were from Kuching Town School and the kids were from St Faith kindy. Cuteee!!!!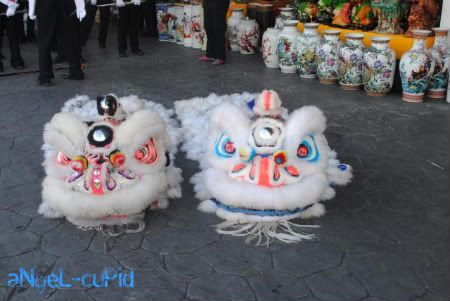 Lion dance is of course a never-to-be-missed show =)
The 4 kids. How can they be so relax before the performance? We all were like so nervous!! It's just great to be kids again. Stressless~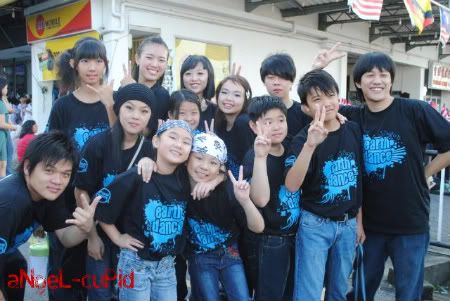 Another group photo with everyone include teacher but one member missing. Ah Hong!!! He was late!!! =D For some reason lahh~~ Hehehe =D But luckily he managed to rush and arrived just in time!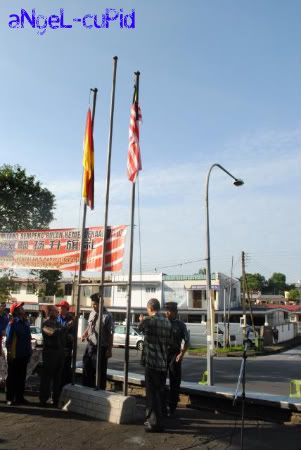 The event started with the national anthem, Negaraku and with
Datuk Sim Kheng Hui
and another Kapitan raised the flag.
Next up was the lion dance performance. Hehe =)
And then it's US!!!!!!!
The EarthDancer!!!!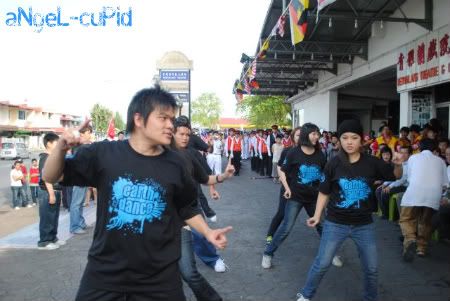 And this is how much we love 1 Malaysia~~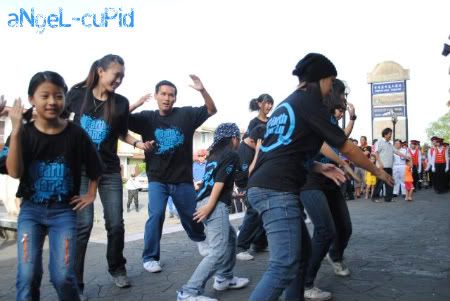 Second song, Wedding Dress. This songs we included the 5 kids. Hehehe =) They're such great dancers!!!! Dang they all pose better than me!!!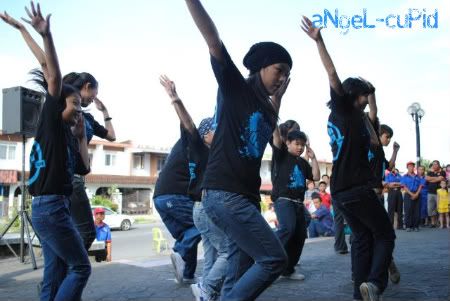 Aaaahhhhh......
I LOVE THIS PHOTO!!!!!!!
Look at how scary the 'stage' was. The stairs was just behind us!!! But luckily behind me was the flag's post. Else I could have roll down the stairs while dancing =.=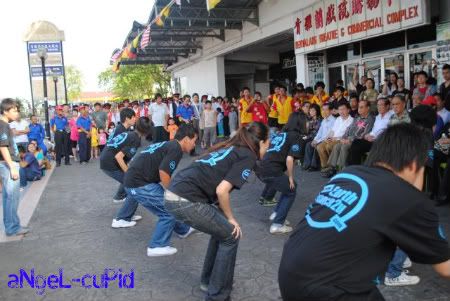 The finishing. Sorry I don't know the last song's name. All together we performed 3 songs joined together. Hehehe =)
Conclusion of the performance?
ME LOVE PERFORMING!!!!!!!
Hahahaha!!!! At first you're so nervous and then all the adrenaline rush and then the time came you're still
"Dang I don't wanna do it"
but then when you're there dancing, all the feelings were gone! Ok not gone but after it's done, you'll feel so proud of yourself that you've made it!!! Yesssss!!!!
Teacher receiving flags for each of us =)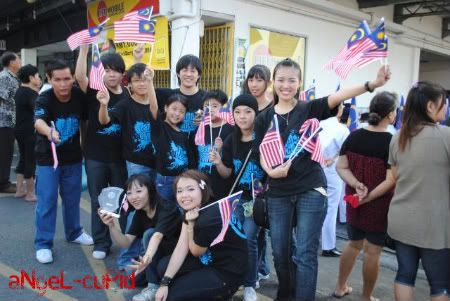 Another group photo with flags and sweats =D Everyone were so relieved!!!!
After all the performance, we were to parade the whole Kenyalang!!!! Yay!!!! I love parade!
Everyone were still so energetic when the parade just started. Hahahaha! But by halfway, we all were dreading to take short cut. Hehehe =D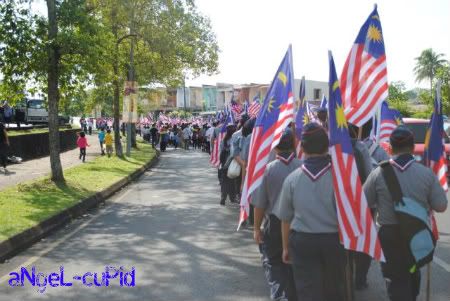 Woooooo...........Teacher said we stand last in the parade so that we can bising bising and play around. Hehehehe =D Only the lion dance lorry was behind us. Hahahaha!!!
It was a really reaLLy REALLY FUN morning!!!!!
Great day for me!!!! After the whole performance and parading, I went for
laksa session
with the bloggers and then to
Annie's wedding lunch
. wOOt!!!! I never know the word tired do I? Haha!
Chaoz~ Catch me again next time when I do perform ya~