Mount Singai Trip
Last Saturday, me and 3 other colleagues plus 3 other friends made a sudden decision to go climb some stairs at Mount Singai, Bau. It had been years since I last went. I think it was about 10 years ago back when I went with school teachers and friends. =)
A week before the actual day, we were all asking and googling for directions. I had a few in hand and we thought we should be alright. We won't get lost in Bau anyway.
We started our journey as early as 7.30am to meet up at MJC Township for breakfast. After a full breakfast, we set our journey and head up to Bau. It wasn't hard to find as there's signboards available on the main road.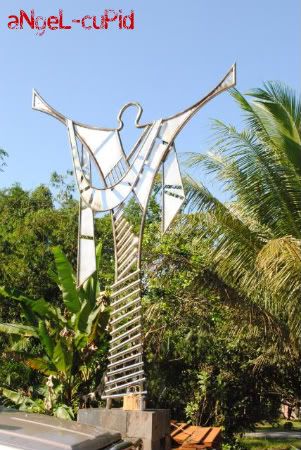 And all you had to recognize was this metal statue of Christ. The sun was blazing hot!!! We started walking at 9am sharp.