A Successful Surprise!
Well, Ms Chan has her secret. So do we. Hehehe =D Fung suggested us to buy a cake and make the gather as a pre-celebration of Ms Chan's birthday. Of course I was in charge of the whole thing then.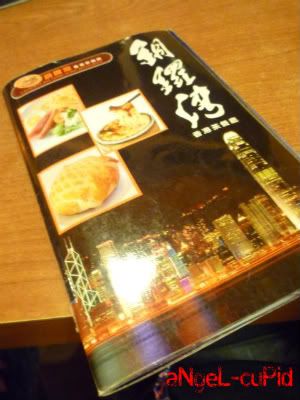 Causeway Bay 2's menu. Nowadays cafes use this type of smooth cover menu and made it into a book. Lebih tahan lasak I suppose?
Then everyone started to eat and drink and chat and finished the food.
There comes our surprise for Ms Chan........