Wedding @ Pullman
Last weekend there was a bridal fair being organized by Pullman management and of course the venue was at
Pullman Colosseum Ballroom
.
EarthDance
too had the chance to perform there for 2 days. And that means I was on stage again! Yay!!!! Skip my mumbles and please head over to the photos~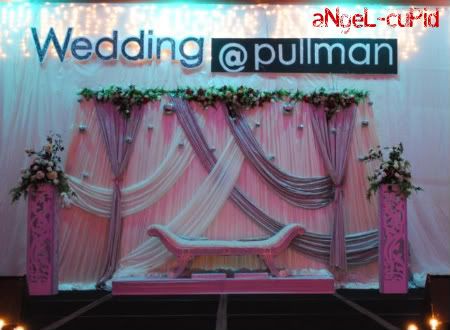 The nicely decorated stage. Somehow I got a Christmas feel from this. Hmm.....
Honestly, I don't really favor bridal fairs cos I'm not getting married yet. Haha! And this time the fair was kinda empty. Empty as in the booth has only 1 person or even none! They can leave their stuff there and no one to take care after it! =/
So after I wander around the huge hall, the only thing that caught my attention was this lantern/ball arch or whatever you call this thing. And then I start to take multiple shots of this thing itself!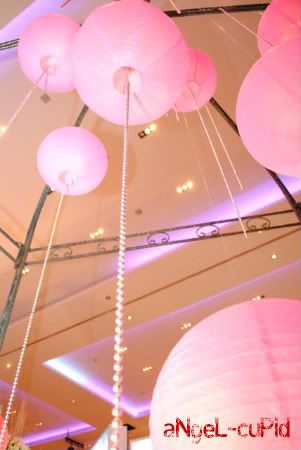 Hehehe =D Here I go again....Maybe it's due to my height that I find this angle very fascinating. Hey I rarely get the chance to see
talllllllllllllllllll
stuff from super low angle ok! =P~
I reached quite early on Sat cos I wanted to shoot around. And then my SuiCikgu accompany me bergiler-giler there. Hahaha! Yep she's the one who puts the name cards there =D
Every wedding must have cakes. I wonder why. But who cares about it anyway cos cakes are such beautiful item to be ignored! =D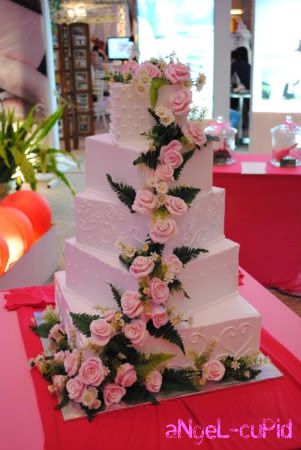 Oh roses are red...violets are blue...honey is sweet...but not as you.....
The cake seems simple but I love the way the roses falls around like the
Hanging Garden of Babylon
=)
This cake was from Banquet if I'm not mistaken. Not my favourite =)
And needless to say, cupcakes are starting to take over the job of cakes for occasions like birthdays and even weddings now. Cute!
This was shot by bf. It's too nice to not be posted here! =D
She's a mannequin. She's fake. And she looks scary. Sorry =( But I love her long gown =D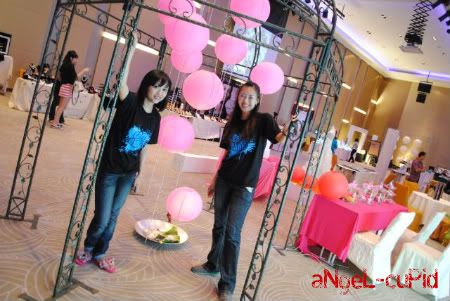 And then a guy whom I don't know who but I heard he's a staff working there came and offer to take photo for us. Hehehe =D First shot act kuai worhhh....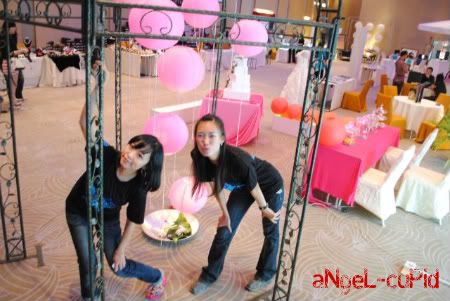 And we turned into monkeys just in a split second! =D
Maison Monica
was also having hair show on the day. Of course I have tons of their photos again. I think their theme this time was about Malaysia or something to do with that. You'll see why.
Chinese look-a-like...
I see our national flower, Hibiscus.....
Then I see Malaysia flag.....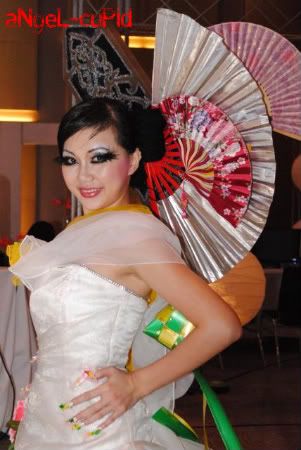 And then there's Chinese fans, Dayak's armor and Malay's ketupat....
Seahorses has something to do with Malaysia? Ok I don't know what is this but hey I love the art on her nose!!! Next time I wana draw that too! =D
Errr....Hornbill? I hope it's not heavy =(
And then there's chopsticks and Kadazan's hat.....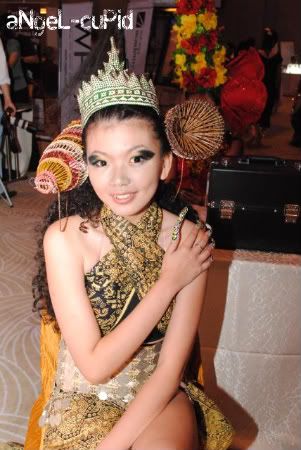 And this one was truly a Sarawakian!!! I love her nails!!!!
That's all. No more leng lui photos for you to see. Ok you can leave now. Hahahaha!!!!
Before the performance start, we were all busy at our table promoting EarthDance and there came a
vERy VERY familiar customer!!!
=DD
Next up! Dance photos!!!
Spot me! =D Bahahahahahahaha!!!!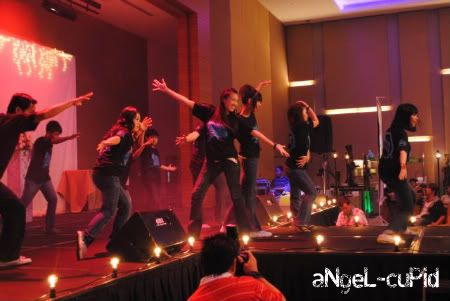 It's seriously not easy to shoot our photos cos we were moving non-stop and the stage were of course, lit with only dim lights.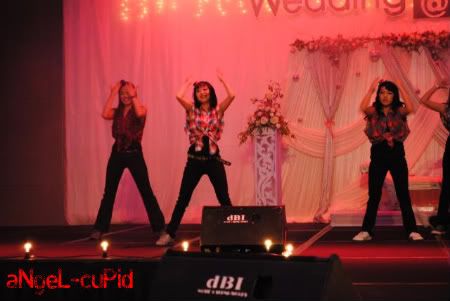 Ohhhh......sweet dreams....is a beautiful nightmare.....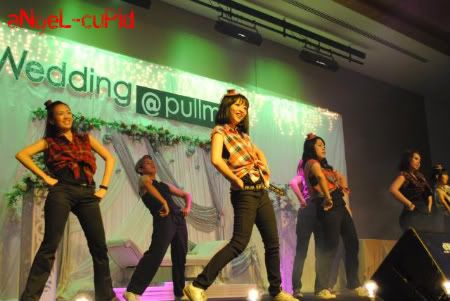 Hey you! Don't mess with us! =P~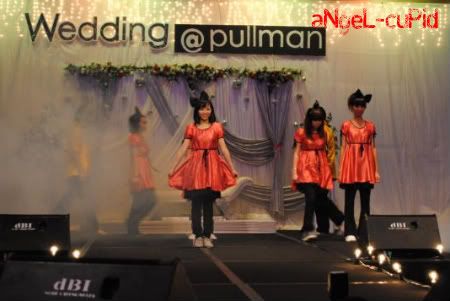 MINNIE MOUSIEEEEEEEEE!!!!!!!!!!!
Cute cute cute or not!!!! =D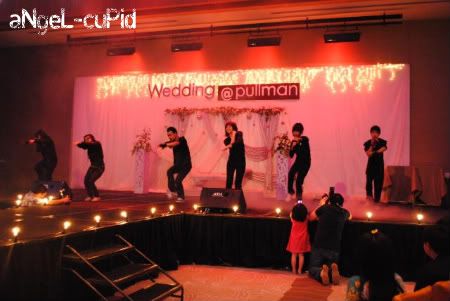 That's all. Hopefully I'll be on stage again but I'm not sure when cos my final exam is drawing near and next year I have 3 papers to take at one time. So I'm not sure if I still have time for practice =( But I do love dancing! How how how???
And I too hope my blog won't die due to my hectic schedule =D Thanks for reading along! More post coming!