19th November 2010 @ 1Utama
Hola~ So my weekend escapade to KL started on the 19th Nov, the morning I sat for my LCCI Level 2 exam. Ho ho ho! Morning exam until 12pm and my flight was at 4pm. Hahaha!! Smart lei~
Anyway, the reason for this weekend escapade was actually to bring my bro over to KL as he's gonna stay with my aunty throughout the whole school holiday until mid of Dec. Thinking back, it's already 2 weeks that he's there and yeah, I do kinda miss his annoying voice around. So I sent his webcam over a week ago when my aunty asked us to help buy something and send it to her friend who's on his short vacation to Kuching.
Ok cut the crap. We touched down at LCCT at about 6pm and my youngest aunty came to pick us up. I asked her to drop me and bf at 1U and send my bro straight home. Haha!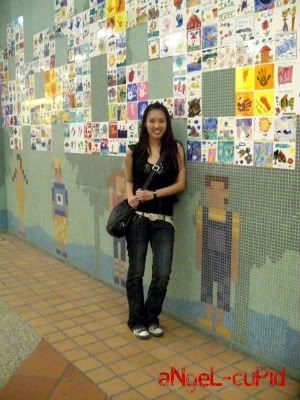 So there I was. At 1Utama right after came down from airport. Aunty said I'm so kiasu. Hahahaha!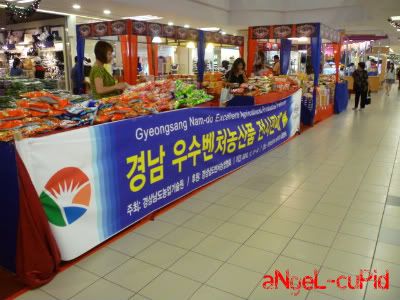 There's some Korean food stalls set up selling all sorts of junk food. Didn't buy any. Hehe =)
And I don't know what is this. Looks like warzone to me.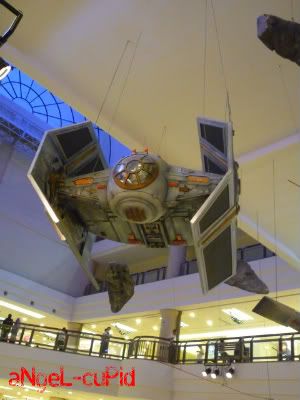 Warcraft maybe? Don't know but it's creative how they actually hanged these things onto the ceiling.
I found this very cute thing. I thought it was cute and wanted a photo. But then bf told me that it's eyes actually roll around!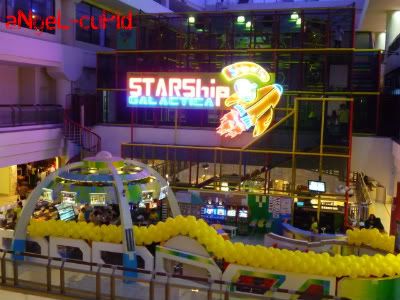 There's a theme park inside 1U!!! I never know about that!!! I wanna go play!!!! But then it looks like it's for kids only =.=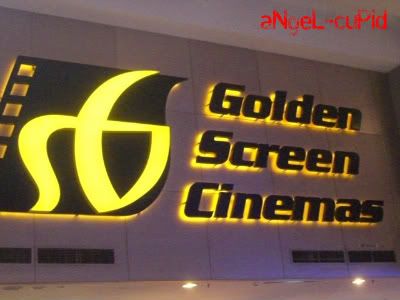 Golden Screen Cinemas. I know I know I know. It's a very common cinema at KL but we don't have it here at Kuching bah!!
13 halls!!!! How many do we have at MBO???
UBowl bowling gallery~ It's been so long since I played bowling ler. Anyone up for bowling session? Hehehehe =D
Ok Christmas is coming soon. So of course Christmas decoration is a never-to-be-missed! Let's see what I found at 1U. Hehehehe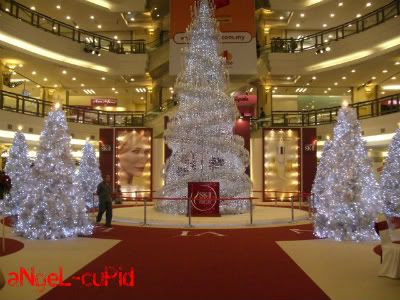 I found 7 Christmas trees!!!!! Nicely lit in white lights!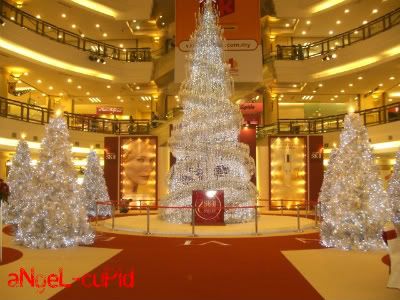 And I tried snapping it using different modes. Hmm.....more to golden?
Or maybe some brue brue Christmas~
Alright that's all. Next post will be my dinner with cousins at 1U. Splitting 1 night into 3 posts =.=