Christmas @ Times Square
HAPPY TUESDAY EVERYONE!!!
Tonight am gonna escape dance class and stay home just to blog and pack my clothes for Hong Kong!
Hey Mickey I'M COMING!!!!!
Ok enough of over-excitement. Hahaha! On my short trip to KL previous weekend, I only had one purpose in my mind, which was to go all the way from Damansara to Times Square cos I tell myself I MUST go to the Cosmo World!!!
It was I think 7 years ago since I last went. Dang I miss sitting in the roller coaster and all the other fun games!!! So I said to myself,
I MUST GO!!!
Woke up as early as 8am to get ready, took breakfast and still have time to camwhore around my aunty's house. Kekekekeke....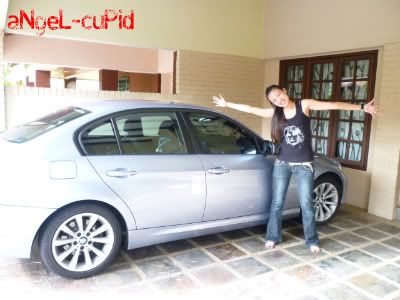 My aunty bought new BMW 325i!!!!!!!
ZOMGGGGGGG!!!!!! I WANT ONE!!!!!!!
*love love love!!!*
Yep yep yep! Aunty brought me, bf, bro and my cousin to Times Square in that little baby. Hehehehe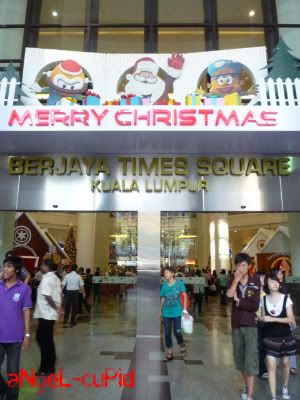 Here we are!!! Hello again Berjaya Times Square after 7 long years!!! But this time I'm here with different people. I miss the fun with Chee, Ing and Han =(( Can we go again please?
Ok time to let the photos do all the talking else I'll be crapping away~
THE SUPERLY AWESOMELY AMAZINGLY CREATIVELY FALLING SNOWBALLS!!!!!!!!!
Overlooking the ground floor. Nice nice nice?
SURE NICE LAHHHH!!!!!
Damn I felt like a lil kid running around the snow field~
Awwww.....
This is the largest Christmas tree in the mall just by the entrance. See how they put the roller coaster track around it to resemble their Cosmo World. Hehehe
A stage was set up for performance.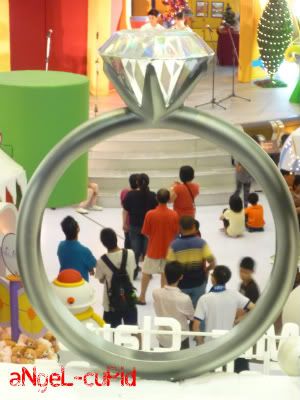 They set up alot of lil booths by name. This one with the hugeass diamond ring on top was Mrs Claus's Hut. Hehehehe =D Photo credits to bf.
Can I have all those presents??? =P~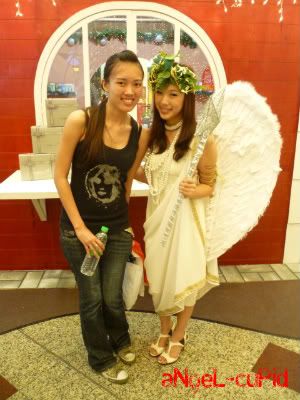 I found an angel! She's so pretty wehh!!!! Smile til so sweet!!!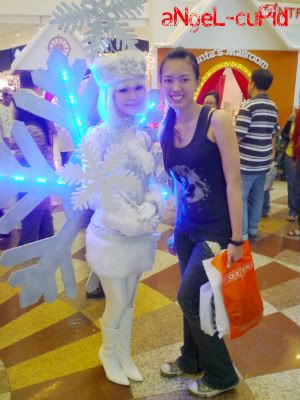 And I found a snowflake lady in bright blue lights!!!!
I love her boots!!!!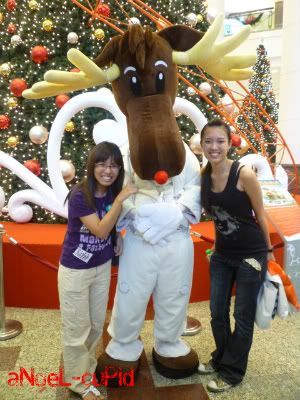 Met up with cousin, Ing and we found Rudolph!!!! Yeahhh!!!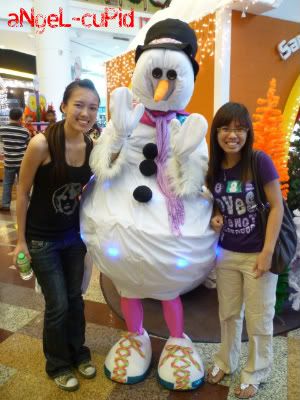 We found a rather cacated face punya snowman. Hahahahaha!!! See the shoes cute or not? Hehe =D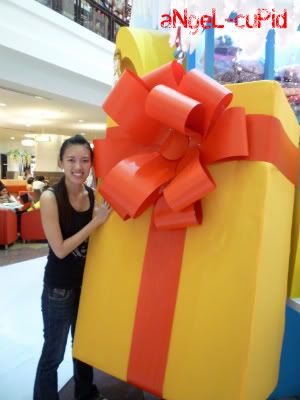 Hey dearie bf, can I have a present this big for this year's Christmas? Hehehehehe =DD