Hotel Bonanza at ShenZhen
Hohoho!!! Finally I am sitting here at 7.15pm and blog about my super awesome 8 days trip to
China, Macau and Hong Kong!
Alright I'm gonna post according to places and not days. Can never squeeze a day's photo into one post. Hahaha! I took like I don't know....erm.....579843156 photos? Blek! I chose those nice nice ones to post up into blog. But I had the full album in Facebook. Heeee~
Ok stop talking. On 19th December me and family departed from Kuching to Kota Kinabalu at 7 early 8 early. We were at airport by 6.45am T_T Our flight was ok. But dang I hate MAS's pilot. They brake like hell! Urgh!
Anyway, upon reaching Hong Kong, we took a bus and then went straight to Shenzhen. A very big and modern and of course, advanced city =) I've been hearing people saying that Shenzhen is like KL, just bigger =O
We reached Shenzhen around evening time and went for dinner right away. We were all starving already! Hahaha! Oh btw, there were 14 of us in the tour. Hehe =) After dinner, there was no activity so tour guide sent us back to hotel and told us if we wana go shopping, there's always a night market near the hotel.
So here is our hotel at Shenzhen. We stayed 2 nights here. It's call
Hotel Bonanza
. A very great and awesome hotel!!! Why awesome? Cos they've got the best breakfast meal and a great hotel room plus
FREE INTERNET CONNECTION!
That's the most important thing that I need when I'm away from home. You know, I cannot live without friends. Hahahaha! How did I online you ask? I brought a netbook with me lah duh~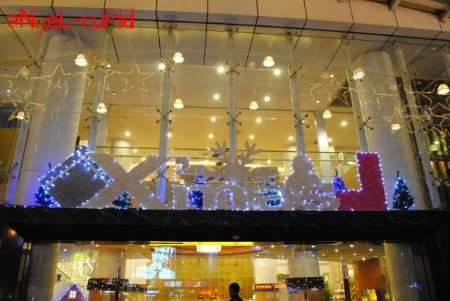 The main entrance. All decorated with Christmas decors. Super nice lahhhh!!!! Kuching die die die die die can never ever ever ever compete with China people's decorating ideas!!!
That's the super grand wall behind the reception counter. Tell me that is not enough =)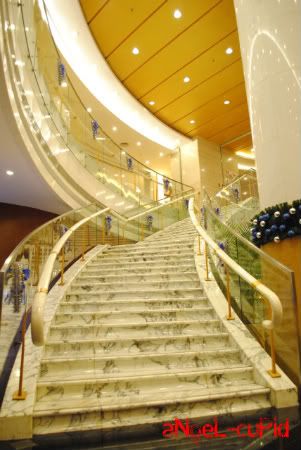 The staircase leading to 1st floor which I don't know have what. Hahaha! Definitely not the cafe cos it's located at 3rd floor. Eh the stairs are made of marbles kah?
And the super sui glass wall along the side lobby =D
Did I say it was near to Christmas?
Oh Christmas tree oh Christmas tree
~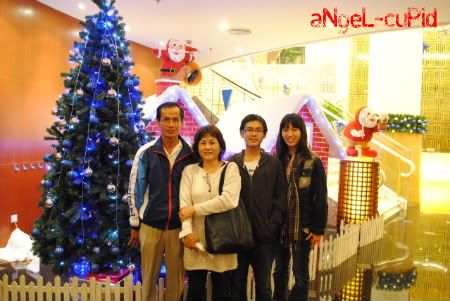 Our tired faces. LOL Photo was taken when we got back from the night market. It was already 11pm. Hahahahaa!
Herm.....a photo shot by my bro.
Ok I better go have my dinner first. Another post coming up tonight, hopefully =P~
Do drop a comment about the hotel cos I think out of all the hotels in China, this one is the most awesomemess!!! Is there such word? Hahaha! Ok bai~