Disneyland Hong Kong!
I shall be your tour guide and bring you around~ =.= Ok I'm just too bored. And lazy to blog but it's the last post for my whole 8 days vacation. I determined to finish it by this weekend so I must blog now!!!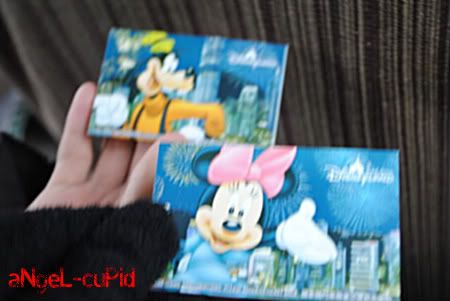 Me and bro's ticket to
Disneyland @ Wonderland!
Sorry it's blur cos the bus was shaky =/
The happiest thing and the most eager place that I wanted to go during this whole vacation was needless to say...
DISNEYLAND!
I know I'm gonna be happy in there! And I did!!! =D
Must have photo proof to show that I really was there. LOL It was drizzling when we reached and none of us brought umbrella so we had to walk under the rain =.= Lucky I brought my cap along everyday~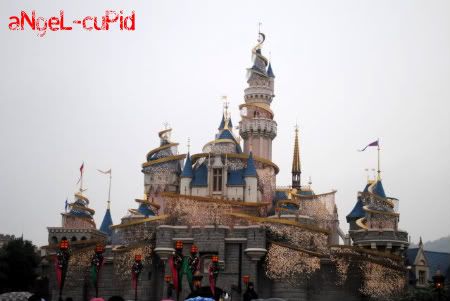 This is
Sleeping Beauty's castle!
I did not try to find the way in cos I was busy looking for something else =P
Oh and because it was Christmas day, they put up a whole block of
Gingerbread House!!!
Er...I did not bite it though.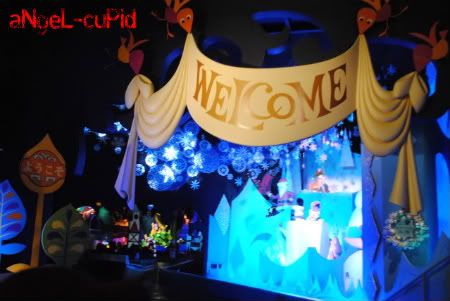 THIS
was what I was searching for!!! Cos I saw from a friend's photo in facebook about this Small Small World in Disneyland Paris! Yes she and 2 other friends went to Paris Disneyland! Wait it's at Paris right? Anyway, this little world is the
MOST BEAUTIFULLY AMAZINGLY CREATIVELY DECORATED WORLD!!!!! So it's a MUST visit!!!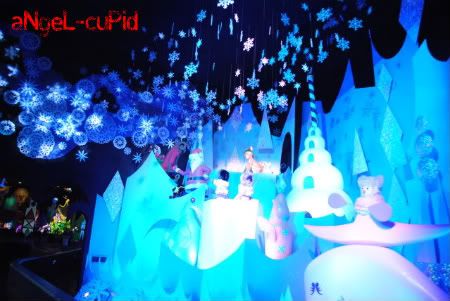 It was hard to capture photos inside there due to the low lighting. My speedlite was without batteries cos bro was using it in the digicam =.= Will remind myself to buy more rechargeable double A batteries!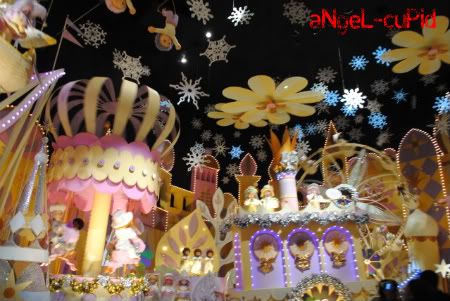 Just look how princessy it is!!!
Even mom said it's AWESOME!!!
Aaaaaahhhhhhhh~~~
This brought me back to 5 years old. I was like a kid in there! Turning my head everywhere and trying my best to focus on every single item!!! It's just too beautiful that I wish I had the time to take a second round! Btw, we were on boat so again it's shaky and many of my photos went blur =(
Posing outside the
Small Small World!
=D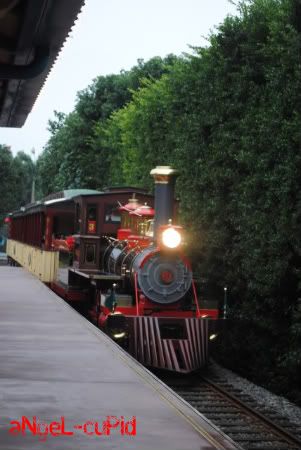 Then we went to take the Harry Porter train around Disneyland cos we don't wana waste our time watching shows. We chose to walk and see around =)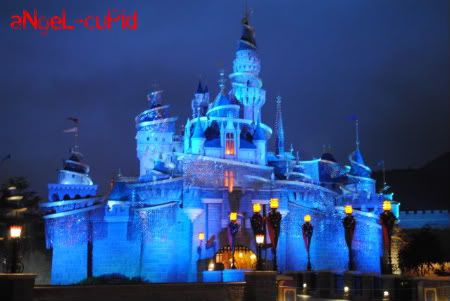 The Sleeping Beauty's castle at night! Lit up with beautiful blue lights and there's actually flashes of snowflakes! How can they be so creative??? Makes me feel like working there!!!!
Posing outside the brightly lit Gingerbread House. LOL at my mom! She's got no cap so she had to use my scarf and wrap her head. Haha! It was seriously darn cold that night!!! We didn't know it was gonna be that cold so we actually left alot of things at the hotel =.=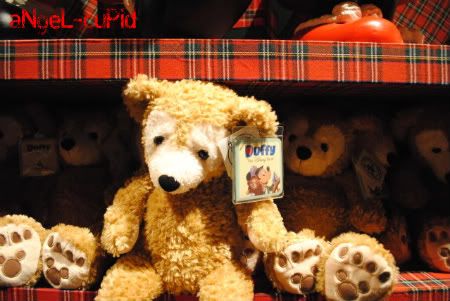 DUFFYYYYYYYYYYYYYYYYY!!!!!!!!!!!!!!!!!!!!!!!
I
ALMOST
bought it =.= But due to the price, I did not =( Anyone care to buy for me? My birthday is next month! =D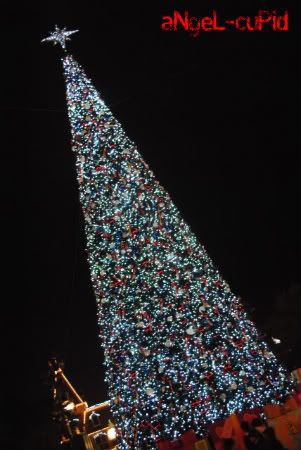 The huge Christmas tree by the entrance =)
Conclusion?
I LOVE DISNEYLAND TO THE MAX!!!!!!!!!!!