Easter 2011
Every year during Easter celebration, the Spring mall will put up decorations just for the weekend. I'm always amazed at how creative and innovative and smart these people are. Last year was the Alice in Wonderland theme because the movie was out then. They even had the real bunnies there in plastic cage bunny house =D
This year, of course, I won't miss the chance of visiting Spring just to have a look at the new decor.
And again, I went all
'eeeeeeeeeeeeeeeeeeee'
and
'ooooooooooooooooo'
and the
'I want I want I want!'
shoutouts. Hahaha! I felt like I'm back in 5years old wonderland~
Photo is a compulsory matter!
The main decoration table. Hugeass teapots with Easter bunny eggs!!! I wonder where do they put all these stuff after Easter?
Can I have the teapot please?
They've got cupcakes too!!! Tiers of them!!! And seriously that teapot is huge!!! I so wana bring it back!!!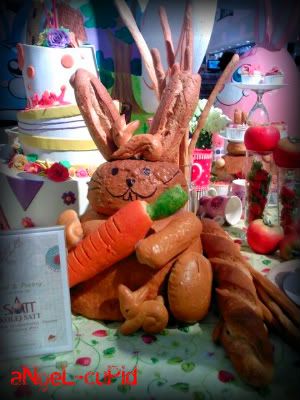 Just look at how creative are them!!! Can even make a bunny with breads!!! Cute right? =D Oh and there's a 3 tier cake too!!! Gosh!!!
Oh holla! Tea party anyone? =D I didn't ask them what is this setting for. Probably for some kids
(actual kids, not big kid like me)
to have some noon tea party~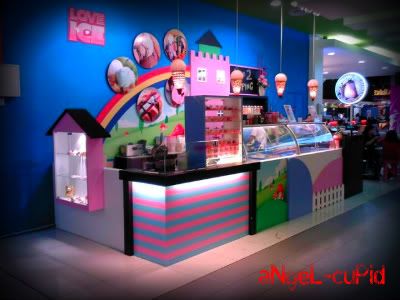 Ah this one is just random new stall at Spring that sells all sorts of ice-cream. They've got grean tea, mint, durian, mango and many more!
RM3 for one scoop and RM5 for 2 scoops.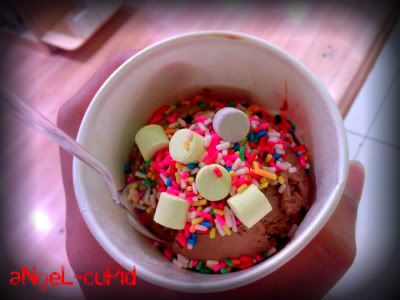 Who can ever resist ice cream? =) Definitely not me!!!