Flipflops Beach Carnival 2011
Back on
16th April 2011
, I was taken away to a secluded island mesmerized by the beautiful scenery and breezy winds and sands and waves...........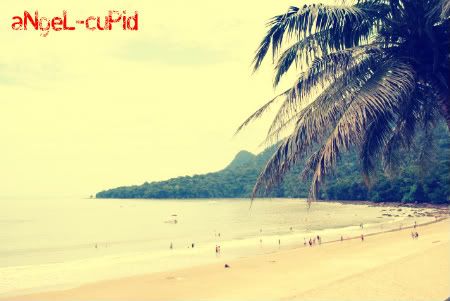 The beach always takes my breathe away no matter how hot the weather is...........I just love the cool wind blowing towards my face and the warm sands between my toes..........
Why was I there?
What else but the most awesome exciting fun and never-to-be-missed
Flipflops Beach Carnival!!!
Finally someone is doing something fun at the beach of Kuching!
I was there at 12pm sharp! I know I couldn't check into my room that early but who cares! I don't wanna miss out any fun activities that's going on at the beach!!!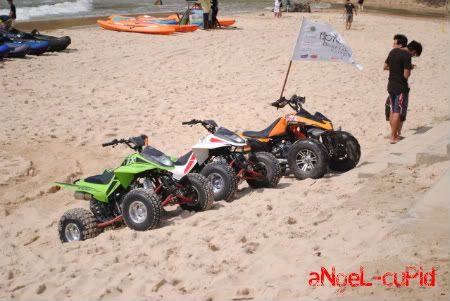 Buggy ride!!! But then again, the price for each of the rides are damn expensive! That's the sole reason why I didn't take any of those rides. How I wish the price can be decreased by half. Next year perhaps? =)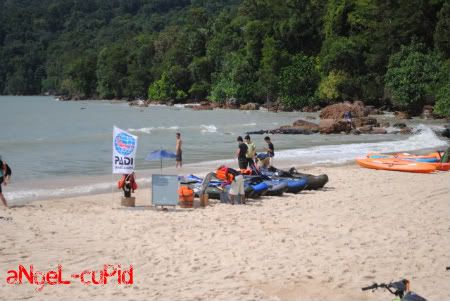 Banana boats, bullet rides, speed boat, kayak and whatever it is that you want are all available there!
There's about 10 booths selling all sorts of food and drinks, airbrush tattoo and beach toys, and of course, who can ever miss out the cold slurping ice cream on a hot hOt HOT weather! =D On second thought, I wish there's more booths being set up. Maybe to sell, the carnival's souvenir in way of t-shirt o flipflop? Or more party stuffs for the night? And of course, more food and drinks stall!!!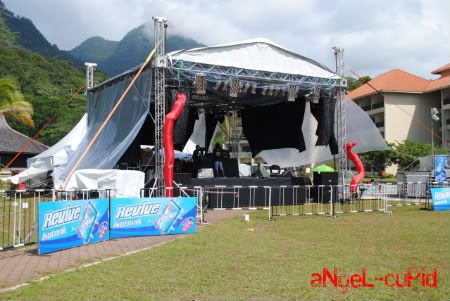 This was the stage being used by
Della Ding Dang
when she was there on 15th April, the night before I went. It's also the stage for the rave party!!!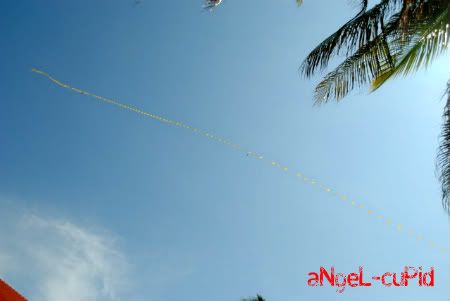 Kites!!! I heard the man putting up this kite is quite famous for the long kite. =)
Awwww............Don't you miss playing those bubble guns? Heeeeeee~
I WANT ONE TOO!!!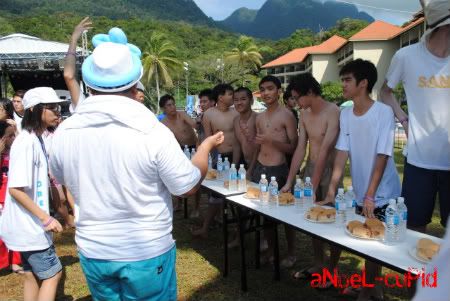 Now this is part of the carnival's activity. The sausage bun eating competition! There's ice-cream eating competition too. But I missed that out =(
Well, my overall opinion for this carnival is that maybe it's a little too quiet. I expect more youngsters and that the place is gonna be jam packed but well, I was wrong. I think probably most of them went the day before to catch the concert instead of on Saturday. On another note, I was kinda disappointed with the rave party. Will tell you on my next post.
Anyway, I hope the management can improve on this carnival next year. More games probably? And yes, please lower the price per ride =) See ya~