Mothers Day 2011
How did you celebrate your Mothers Day last night?
This year we didn't go out for dinner, no present was given too. Me and bro decided to cook dinner for mom. Hehe =D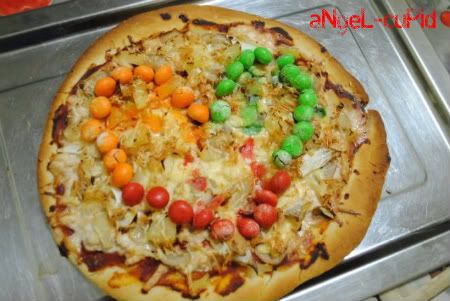 We chose the easiest of course! Making a pizza is super easy! Just cut everything into small pieces and then throw them all on top of the crust! =D And then design it with chocolates! Yum!
When momma is happy, we all happy!
Happy Mothers Day Mummy!!!