HTC Wildfire S
I hereby welcome myself to the
Green Robot
gang!
Last Sunday morning, a date to remember, September 11th. Everyone have their own different memory for that date. Many remember it as the terrorist attack date, while some celebrate birthday and of course, my friend Siaw Wui finally got married on September 11th which is the same day as her birthday. Great choice of date indeed. Easier for the hubby to remember eh? Hehe
As for me, after much consideration and sleepless nights, I decided to get myself a new phone. An Android was my sole aim. I don't want iPhone cos it's way too expensive for me. Seriously I'm broke and very broken now =(
I've surveyed enough and told myself that it's best for me to get it from the centre itself. More sense of security installed. So which model did I get?
I'd mentioned on the earlier post that I'm so in love with Incredible S eh. Yes indeed when I saw the model there, I couldn't resist but to take another look at it. But oh it's so near yet so far cos the price gives me heart attack.
In the end, Wildfire S it is. Though many told me that I could have gotten better phone with that price, but oh well, I'm stubborn. Hehe =)
There, my new Green Robot in black sheep wool =P~ I'm not a fan of pink and I'm tired of getting white cover scratch and dirty so it's safer to get a black.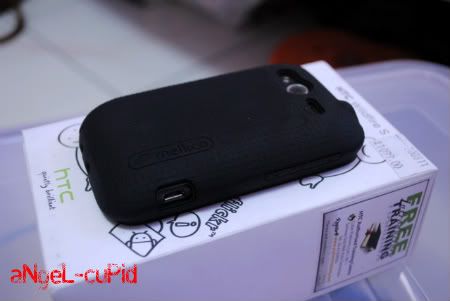 The salesperson, Liew was so kind to let me choose the cover. I'm a very clumsy person. My phone will get scratches easily. Even my watch got scratched very badly =( So I got myself a thicker cover with more protection. More expensive of course but it's
FREE!
Hehehehe =D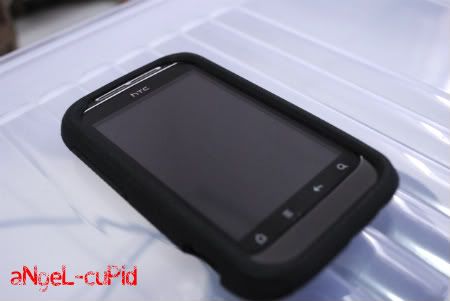 I'm satisfied with this phone so far. Well I do not use it for much. Only calls, sms and camera. There's lots of extra functions in there which I have yet to explore. I do hope this phone is gonna be with me for long term.
As for my Nokia 5300.......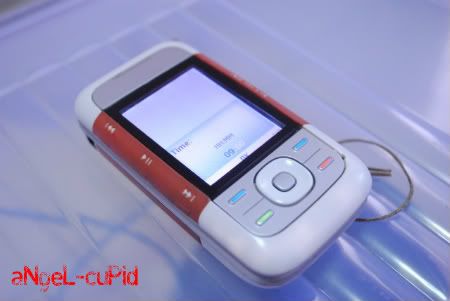 This is the screen that I get whenever I turn on my phone and then I won't be able to press any button. The screen will forever stay there until I take the battery out by force =.= Sorry Nokia, our relationship had to end. I don't wish for it to but you went malfunction on me.
I'm still sad. Not because I had to spend RM1120 for a new phone although I'm broke-broken but there's so many contacts and precious msg'es left inside my Nokia =( Never will I throw away that phone. All those memories are too precious to be discarded.
Yes I bought my Wildfire S for RM1120. You might think that it's more expensive but I'm ok with the price. Plus it's more expensive cos there's a 2% charge as I was using my bf's credit card. Oh well, my loan shark is a good one. Lent me money without charges. Hehehe =) Thanks b!