Dance Me A Story
Yesterday I finally got to meet
Ms Serina of Studio23
in person! How excited! I've heard of Studio23 for long, have you? But the reason I didn't join is because I have always been a member of EarthDance Production. And I'm not a fan of belly dance. Love to watch the dance but don't wanna learn it for myself. Hehe =) So, what was the meet up about?
It's time for me to dance you a story.........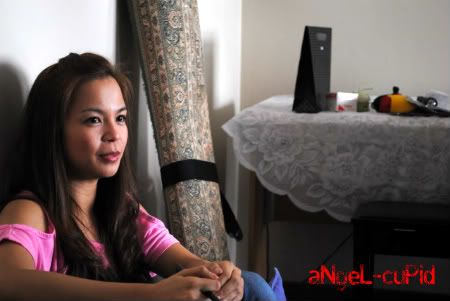 Ms Serina, the dance instructor has always been passionate about dancing ever since she was 8.
She loves to watch musical and had pestered her mom since then. She went into ballet, belly dance, modern jazz and of course, the latest,
Flamenco!
She started Studio23 with her husband about 2years ago and also at the same time started all the planning and writing for her upcoming Dance Theatre event,
Dance Me A Story.
It took her 1 year of learning choreographies, 3 months of intensive rehearsal and 2 auditions. Now the dancers are training almost everyday for the perfect night! Why is it called
Dance Me A Story
? Because a dance is not just for fun or a plain hobby but it can also deliver message to everyone through the dance moves. Ms Serina is trying to create a century for women through dances. Dance can be as a tool to make them feel good about themselves no matter their sizes or shapes.
Up til today Studio23 has about 100 dancers! Awesome right? These are part of the dancers who showed us a small part of their rehearsal. They are the belly dancers. There's gonna be 2 stories told through dance on that night. One is
"An Arabian Fairytale"
which is fun and light hearted. Believe me, most of the dancers are adults and some are mothers! It's really not easy for them to juggle from work and house chores with dances but they did it!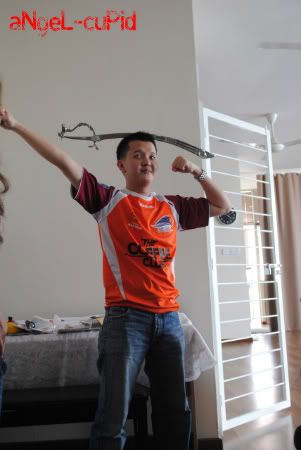 Commercial break: Mike decided to show us his 'skill' as
*ahem*
the 21st century Superman who uses a sword as balancing tool. Hahahaha!
Later, Ms Serina left us to her dancers. So of course, as bloggers equiped with nice DSLRs, we snapped as many photos as possible during their rehearsal, only to find ourselves disturbing them with our flash lights. Hehe =P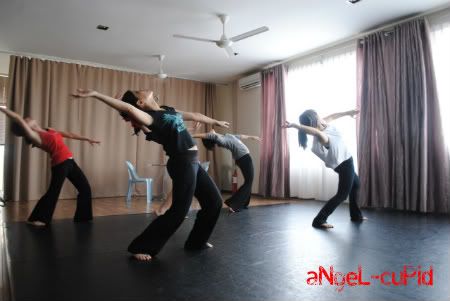 Sneak peek! Tell me that you are 40 years old and can still bend like that! I think I would have a hard time doing the belly dance moves =.=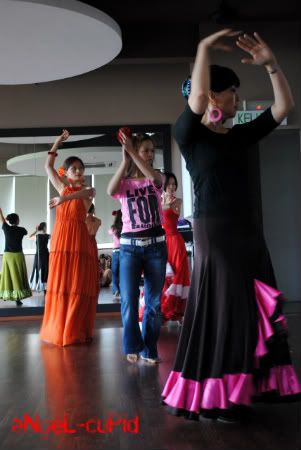 Also, Studio23 is working very closely with the
Sarawak Women for Women Society (SWWS).
The major goal for this event is to highlight the problem of domestic violence. Ms Serina told us that as many as 1 out of 6 Malaysian women have been facing domestic violence in life and none of us are aware of this issue. Women is our mother, our wife, our best sister and of course, one who gives us life. So why the domestic violence???
So through the second story,
"Stronger"
will have a more serious theme of finding the inner strength of a women no matter what situation are they facing. The story will be performed through modern jazz and flamenco.
So, everyone please do support this event as it is Studio23's first dance theatre in Kuching. The whole event is self-sponsored. And if you are a women, do take this opportunity to watch the dance and gather your inner strength!
Dance Me A Story
dance theatre will be held on
6th of November (Sunday) at Borneo Convention Centre Kuching (BCCK)
which is just 8km away from city centre. Far? If I'm staying across the river and said it's not far, what's the reason for you to debate against me?
Need tickets? Ring up
Eileen at 012-8053005
or send them an email at
studio23kuching@gmail.com.
What are you waiting for?
Tickets are VERY LIMITED!!!