Bako Seafood Restaurant
So! I went back to work as part-time promoter last weekend at Sunday market. I think I was there to play than to actually work =P Was just helping a friend out cos he's doing roadshow. Managed to earn myself a little extra pocket money and then spent it just the next day. Haha! Money come and go way too easily for me.
Nevertheless, it was the fun that I was aiming for. Not the money. Cos most of the time, I think it was Kent himself who distributed those vouchers and I just stand there be the side-decor. My weekend wasn't just about spending half the day at Sunday market, I went to Bako for lunch and then off to Telaga Air too! Let the photo tell the story shall we?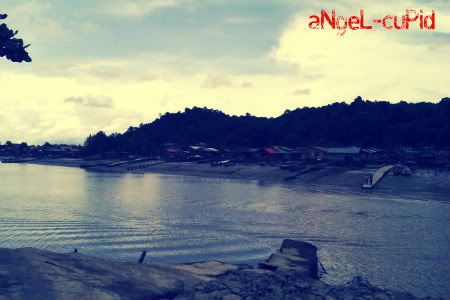 Kent brought me to Bako for lunch after we finished off work at Sunday market. His aunty own a small seafood restaurant there. It's just by the river. Peaceful view.
Me Love!
Sitting there, enjoying your seafood with the natural sea wind plus the calm waters.
Man nothing beats that environment!
I have no idea which part of Bako this is but I did saw the sign of SMK Bako. It's just somewhere near the Bako National Park too. Hmm....why didn't we visit the park?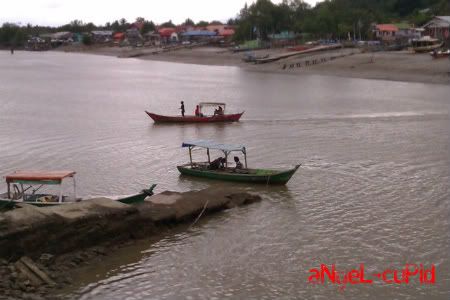 Little sampan bringing villagers from across the river to this side of the shore. Some of them were fishing in their sampan too.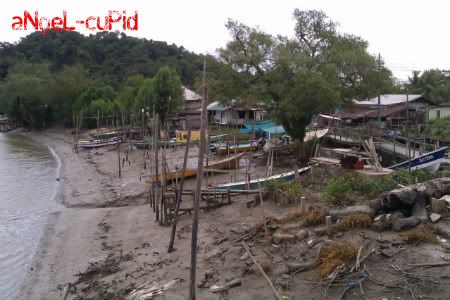 Sampan parking. Haha! If a place to park your car is called carpark, what about sampan? Sampanpark?
Bako Seafood Restaurant!
Looks kinda low maintained but heck the food is awesome!
NEVER JUDGE A SHOP'S FOOD BY ITS OUTLOOK!
Fried taufu. It's not just plain taufu. There's vege stuffed inside. Awesome stuff!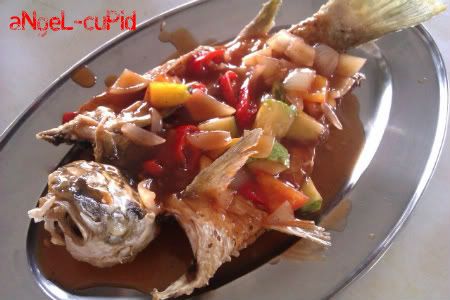 Sweet sour fried fish. Not bad. I was actually expecting fish fillet. Hehe but it's ok. It's still sweet sour anyway.
FABULOUS FRIED SOTONG!!!!
Damnit I wish I can finish all this! But argh I was so full already! Seriously I
SHOULD
tapao this back home the other day. The
BEST
fried sotong I've ever eaten! I'm so gonna go back for this!
What's a seafood meal without bidin cook with belacan right?
Love this lunch max!!!
Next, Kent brought me around Bako since I'm so sakai and do not know how to get there. He actually grew up there. He even brought me to his granduncle's durian farm!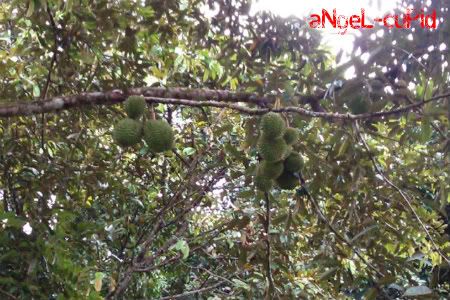 See what I saw?
Yummylicious!!!!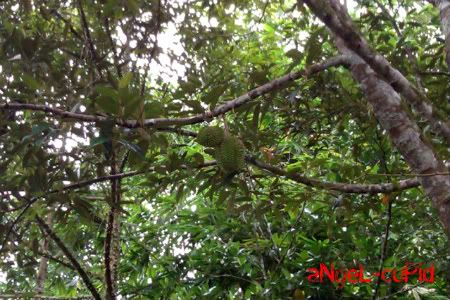 And some more! Too bad they were still up on the tree. Gotta wait for them to fall. And when they do fall, I'm going to have free durians! Can't wait!!!