Damai De-stress
The beach is my favourite hangout place. A place to keep things calm and peaceful in mind. A place to relax. A place to squeeze my brain juice =)
A place to find your true self, your soul....
I'm a beach person. Always have been. A die hard fan! Date me to any beach and I'll say yes. I never reject any beach date. Unless............I'm on vacation to Paris? Hee~ It's the warm sandy beach. It's the cool breeze. It's the me-love-water part that got me loving beach so much. I play alright. I'm a playful bitch.
Beach volley?

ON!

Beach bicycle ride?

ON!

Or just merely building sand castle?

ON!!!
That's who I am.
A photo taken by my stepdaughter, Jovell. She's only 6 years old and already has got the love for photography! Surely she did get this talent from her dad. Maybe I should train her more on this field. Hehe =)
So 2 weeks ago, I surrendered myself to the warm sun. I went up Damai to get my homework done. Yes my initial plan was to go up alone but then I thought, why not ask a few friends up since it's a weekend right? It's good to have company. I wanted to drive up. I always love long drive too. No I never complain about driving long distance. I love driving =) But oh then I became a passenger instead. Why?
Because the Triton driver decided to pack his little girls too! And my car won't be able to fit us all.
So up we went in a Triton!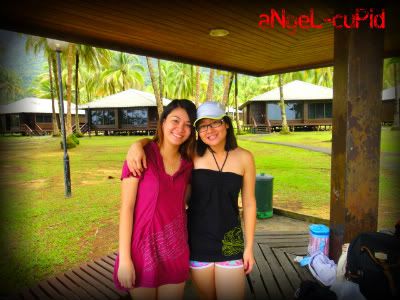 The sexy lads~
I told you my plan was to finish my homework right? But then with these guys around, dang you can
NEVER
concentrate well! They started to play around with Eve's camera and there you go. I'm addicted to photos. Both taking and being taken. Haha!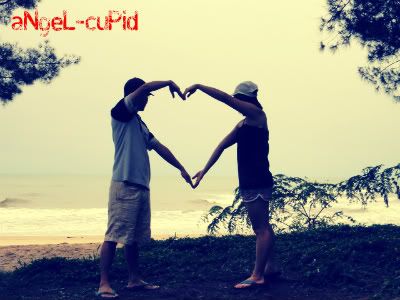 And then we discovered a secret love affair!!!!
My stepdaughters! Jovell and Daphne. They're so cute kan? =)
A family portrait. Aren't they lovely? But owh we're missing the little one here, Clarice. She was left at home. Hehe =) Else this photo would be perfect!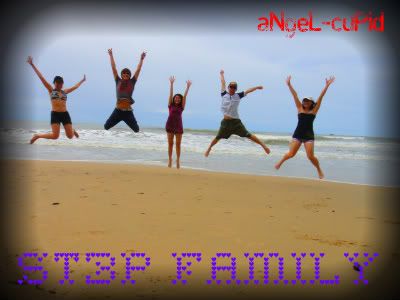 And there, the loves of my life~
ST3P FAMILY!
You guys are dang AWESOME!
I just realized, the 5 of us are 2 Aries, 2 Geminis and 1 Sagittarius.
Perfect COMBO!
Aries, Gemini and Sagittarius are BEST FRIENDS!
They're the best match too! Ahhhh we completed each other well~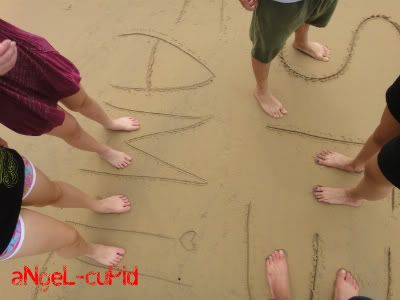 Just a random shot.
Yes that's how much I love you guys! No wait.
I LOVE YOU GUYS MUCH MORE THAN JUST THOSE WORDS!!!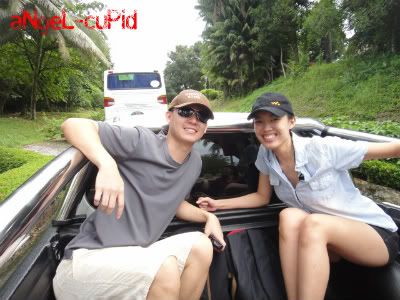 It was a great trip. Though only a few hours but hey we had fun didn't we? Gotta do this more often =) When's our next trip guys? Get more members this time.
I promise I'll do an annual sleepover at Damai!