Mike & Norman Birthday
Last Friday night we celebrated Mike's and Norman's post birthday over at Fahri's place. I wasn't aware that it's actually for the two of them until that night! Only told the time and venue and off I went empty handed =X Don't blame me! I wasn't inform earlier! Haha!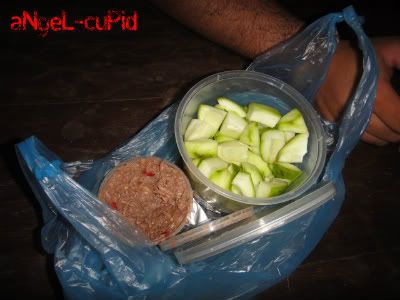 As usual, I tend to go parties a lil too early than others just cos I'm kiasu. Haha! Ok not for that but I was hungreh!!!! Luckily boss brought this sambal belacan thing. Er....I don't really know what you call it but heck it's awesome stuff!
Sour plus spicy! Yum!
Boss and the assistant, Rodz. Laughing over? I have no idea.
And there's goes our version of Namewee. Hahaha! Why does this photo look like Rodz the manager telling Namewee his schedule and he's busy tweeting away? =P~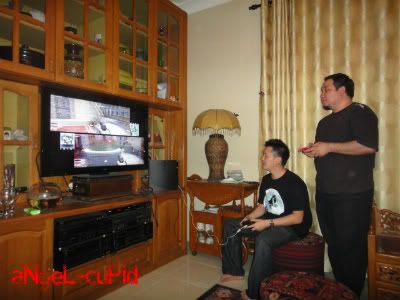 While waiting for our food to be barbecued by Irene and Fahri, the boys took over the game station and war away! Irene is so nice to help out with the barbecue and the rest of us just have to eat. Hehe =P~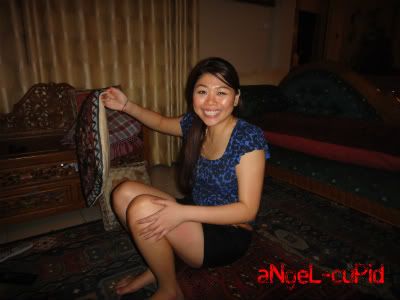 The pretty princess! With er....one of Fahri's bantal busuk? Haha! Oh she too helped out with cutting the porks. I was the only girl who doesn't help out cos I'm not a kitchen girl. Haha! I don't cook so all this stuff is a no no to me =D I only help to eat =P
Ahhh......while Fahri was away barbecuing the porkies and lambs for us, all of us decided to get a lil naughty and
*ahem*
Tweetjacked!
That's the gg face of someone kena tweetjacked and trying his best to lock his Macbook. Haha!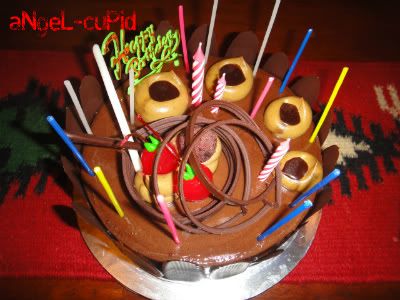 THE BEST BIRTHDAY CAKE I'VE EVER TASTED!!!!!
Damn I can never figure that Taka Cake House actually made this awesome stuff! Seriously!
BEST
chocolate fudge cake ever!
The happy birthday boy doing the conductor job while........................................................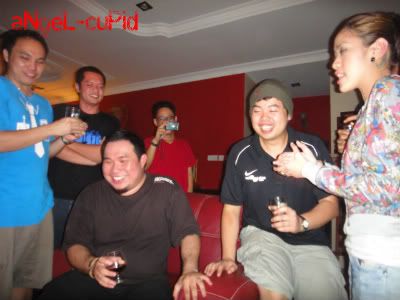 The rest of us sing him the birthday song~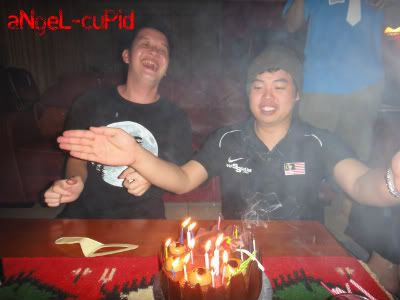 A new way of 'blowing' off your candles. Clap them away!
The happy naughty birthday boys!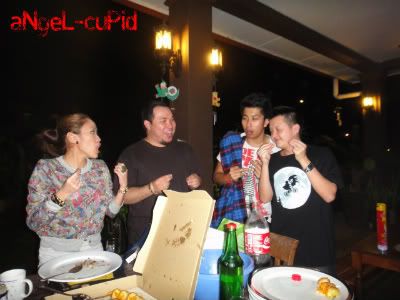 Hey we Sarawak Bloggers actually consist of many awesome singers and guitarist!
You guys rock yo!
Last but not least,
HAPPY BIRTHDAY MY TWITTER DARLING!