Christmas at Santubong Resort
So how did you celebrate your Christmas Eve? Silent prayer at the church? Family dinner at home and then exchange presents? Or partying hard at a club? Hmm....Previous years I had always spent my Christmas Eve at home with my family. Be it asking friends over for barbecue or just steamboat with mom and bro. But this year I decided to spend it a little differently.
Initially I wanted to go up Damai on Christmas night but when I asked around, Aaron actually booked a room at Santubong on Christmas Eve. Without hesitation I called up the travel agent and booked a room for myself. Next was to gather more people. Plan succeed. In the end we had 20 people up there with just 2 rooms. Wahaha!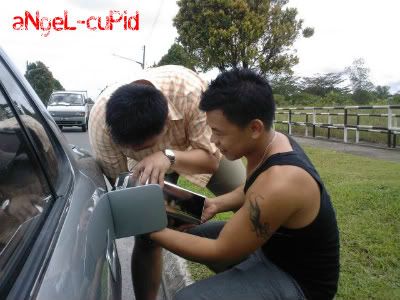 Delayed lunch thanks to Kent who forgot to refill his car petrol! Hahaha! Man what a Christmas Eve! My first encounter of this matter.
Ho ho ho!
Santa decided to give them a morning walk to Shell station to buy petrol. Haha!
Merry Christmas yo!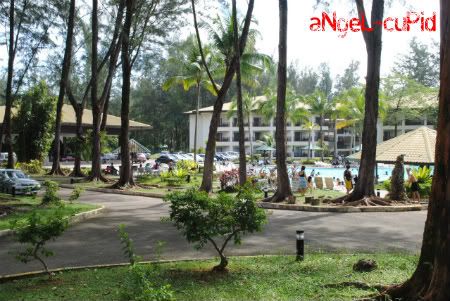 Finally after lunch and last minute shopping, we reached Santubong resort just in time to check in =) It's my first time stepping into Santubong land! Fuh sakai sia! 3 guys shared to top-up my room to Superior room just so we can have the others at next door.
Connecting room rocks!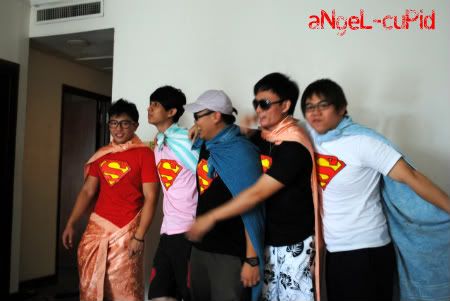 While we were resting and waiting for the sun to set a little, next door boys decided to give us all a surprise!
5 Supermen in the room!
WootZ!!!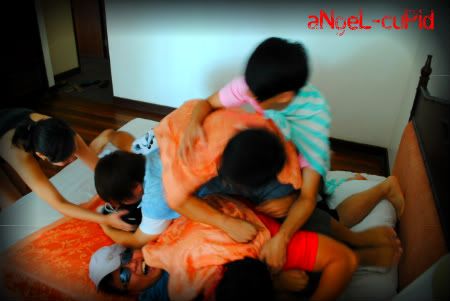 And then it's boys will be boys time again. This always happens. Hmm......Kesian Melissa's Angry Bird that got squashed! Melissa to the rescue!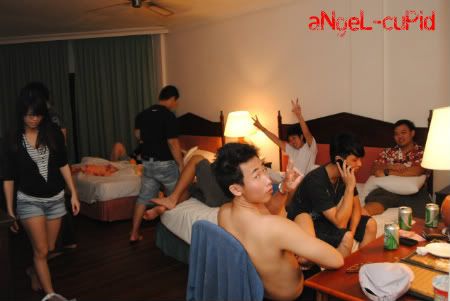 Nothing much were played that day. Except for pools and beach. I swear I'll
NEVER
go back to Santubong beach! Darn far and darn dirty!!! I got knocked by a few wood sticks and even little planks! It hurts so badly! =( Eff you all Kuching citizens who do not know how to take care of the cleanliness of our beautiful beach!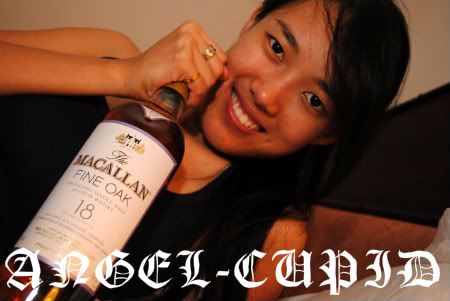 Ahhhh......Macallan became my best friend that night =) I spent my night talking, drinking and just doing nothing but staring into the raining sky with songs playing in the background. No gift exchange, no drunkyards, no loud music.
A quiet Christmas Eve for me
. A very different one indeed. Secrets shall be sealed! =P
Under the melted snow we dance
Macallan became our best friend
Throughout the night we exchange words
Of laughters, of tears, of love...
Never have I felt this peaceful
Our songs are all so beautiful
My doubts were all washed away
For I have found someone who walk my way...
叶子的离开是风的请求而不是树的不挽留。。。
叶子的确是为了风而离开树。。。
但是。。。
当风留下叶子在陆地时。。。
小鸟用心的吧叶子带回家了。。。
我们的陌生亲密的故事。。。