Telaga Air
As a Kuchingite, I am a super sakai one. I never know there's a place called Telaga Air existed just not far away from my house. I feel so noob. Ok I ever heard of the name but I never bother to ask where or what is it. Cos it sounds like a well to me.
So last weekend Kent brought this sakai shit out of me. He didn't wanna tell me where was he driving me to. I just blindly follow and at the same time worried that I might be kidnapped away. Haha!
Here I am. A ruined signboard greeted me. I can't figure what's the missing word. Can you?
Point: Why lah people wanna spoil signboards? They're just standing there being innocent yet you wanna go poke it and damage it like that. Sigh......Grow up kids!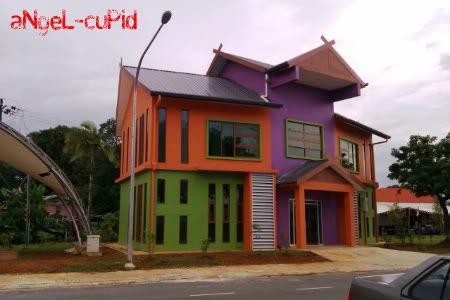 A colorful building which I have no idea what this is. Attractive yes. There's shoplots just behind this building but we didn't walk over to see.
The main part of Telaga Air. It stretches down to a little jetty where people sat there and fish for the day.
Looks like Waterfront Kuching no? But the atmosphere here is much much better!
Love the sea winds =)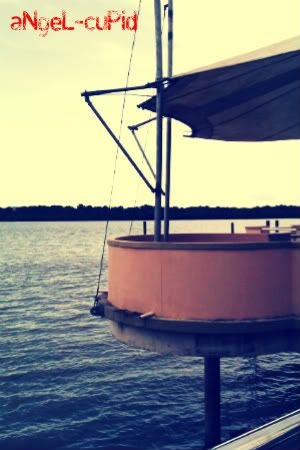 Hmm...this would be a very romantic place during Valentines. One can set up candlelight dinner here with the awesome seaview and look up to enjoy the starry sky.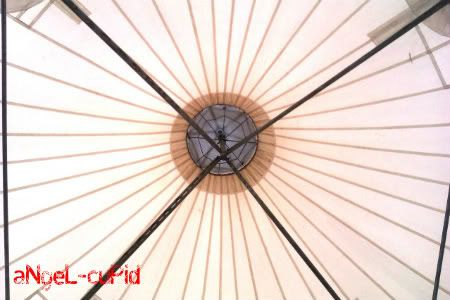 Randomness. Lazy to crop. So there, the original photo taken with my HTC.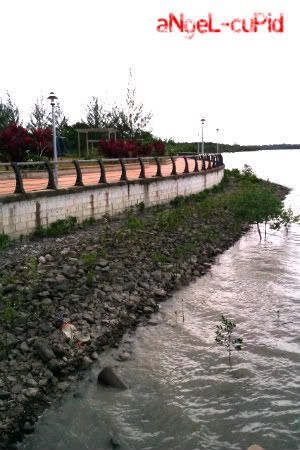 Gave me a peaceful feeling.........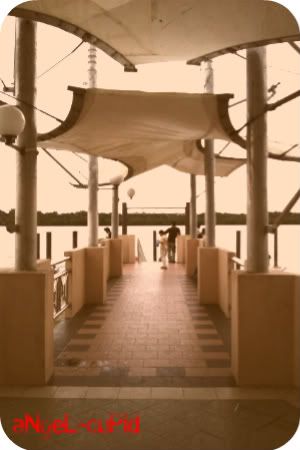 Walk me down the aisle will you? =) Sorry but no I don't wanna get married at a jetty. Haha! Beach can. But not jetty.
Oh I forgot to mention. I actually googled up this place and found out that it's a
Malay fishing village!
Colorful boats they have there.
It was a great Sunday afternoon I must say. It's been awhile since I had this adventurous feeling. Just randomly driving somewhere out of town and stay there for an hour being accompanied by the sea and wind and clear sky.
It's the journey, the road trip that I always enjoy.
Would love to go on another road trip some time in the near future before I leave this peaceful city of love.