Edmund's Farewell Dinner
One by one grew up. One by one pursue their dreams. One by one leave their hometown. One by one to be missed. Ah! It's time for my brother of different mother leave his comfort zone and face the world outside.
Edmund, friend since I-don't-know-when. Brother since forever. Someone who is always there. Someone who never fought with me. A quiet person who knows how to be a great company. Someone who finally step up and fight for his dream. To help the needy. Yes that's who he is. Always putting others before himself.
This post is so late. We organized a farewell dinner for him on New Year's day and today is already the 30th of January. I've been so lazy and busy with CNY preparations and lots of other stuff. Yes I'm lazy to blog nowadays. I'd broke up with the internet world. Spending more of my time outdoor than just sitting in front of my lovely desktop for the whole day.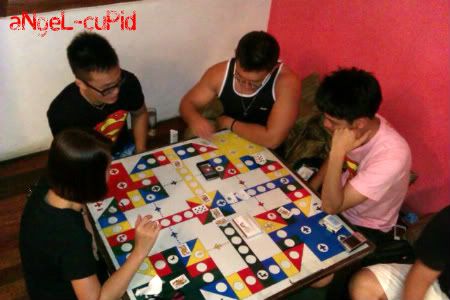 Gathering was at Kado.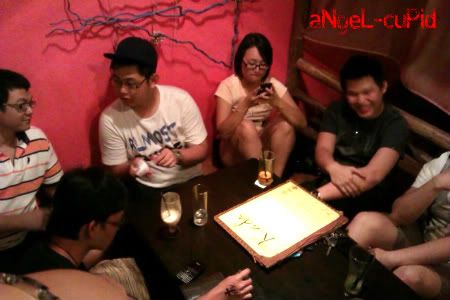 The familiar faces around.
This was what happened when the anti-socials decided to stick their face to their phones. We found a new toy!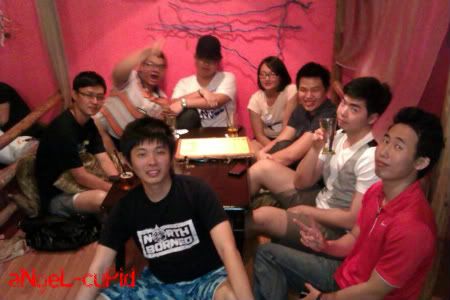 Group photo with part of our family. Sadly not everyone was available that night for the dinner. It's been so long since we gather guys. Really....
Another group photo without me and with the Supermens!
How can I ever let you go before taking a photo right? =)
People said "Friends come and go, but only true friends leave footprints in your heart". But my dear Mund, you're not just a friend. You do not come and go. You do not leave footprints in my heart. You're my long-lost brother. A brother whom I feel most comfortable hanging around with. Our friendship goes beyond what words can describe friendship.
Ah! I'm so gonna miss you much! Remember that I am always here even though we're an ocean apart now. That's what phones are for. Haha! Do work hard, save up and get a house over there. Then I can fly over to visit you as often as I want =)
Heart to heart forever!