Burmese Buddhist Temple
Located also at
Lorong Burma
, right opposite the Reclining Buddha temple, is the
Burmese Buddhist Temple, Dharmikaram.
It's also known for the
Standing Buddha.
The entrance to the temple. There's lots of stalls selling souvenirs in front of the temple.
The main temple.
I love the architecture!
Side view of inside the temple. I didn't go in because we had to take off our shoes and I was lazy. Haha!
The Standing Buddha. Beautifully painted in gold. I love all the carvings here!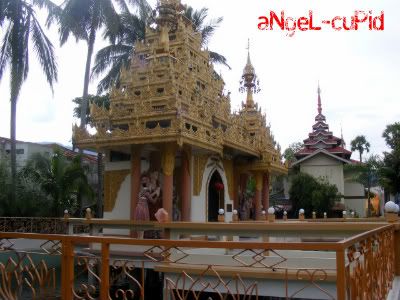 This temple is rather huge compared to the Thai Buddhist temple. There's many little ponds, a pagoda and a bell tower too.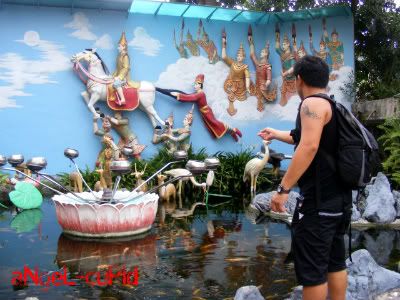 This is the wishing well. there's about 10 metal bowls there and the thing will spin. Try your luck throwing coins into it. There's different wishes for different bowls. Health, wealth, education, career, family, marriage and so on.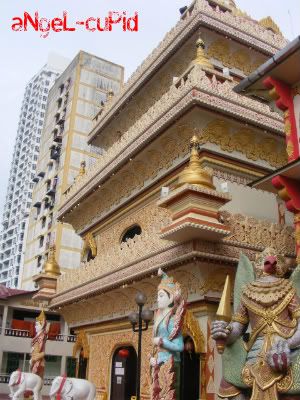 This is the bell tower. Edmund ran up without us! Try spot him. Hehe =P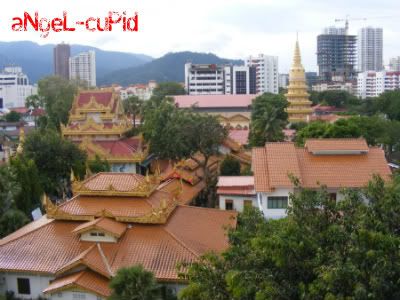 View of the whole temple from top of the bell tower. The tall gold pagoda belongs to the Thai temple opposite.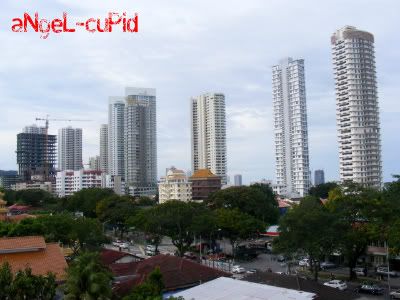 High rise condos along Persiaran Gurney. The super high class and expensive place. Still more under constructions. Man Penang is really progressing fast! I wanna move there can? =D
Hello from Dharmikaram!
Or should I say, goodbye Penang as this is the last day here. Flying back on the first flight the next day. Ahhhhh I'm so gonna miss Penang. I know I will because I am! =(