Ben & Susan's Wedding
Dated 1st December 2012. I know what you'll say. Another wedding! Haha! Yup! It was just a happy year end for my family last year. 2 of my cousins got married in just 2 months time. Syok eh!
This time it's Ben and Susan's wedding. Lovely couple~ But I missed out alot on that day because I had to go to work. Couldn't get any leave =( So sad!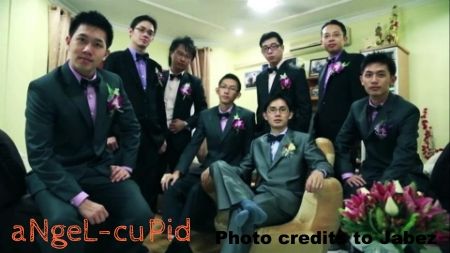 Ben and his heng tais~ So cool right? Oh btw, most of these photos were taken from Jabez's facebook account. Because I wasn't around to take a single photo =( Jabez is Ben's younger bro =)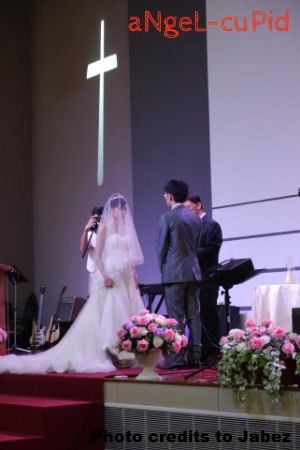 The church session. I even missed this most touching moments. It must have been really beautiful.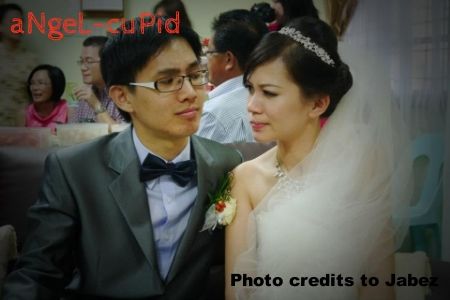 I just gotta post this photo of them. Such cute couple! Hehehe =D I've always love Susan for her cheerful fun personality~ Welcome to the Ho family darling~
I only managed to attend the dinner which was held at Four Points. Had to rush there from work also. But then I had to leave early because there's another birthday party waiting up. Oh so busy!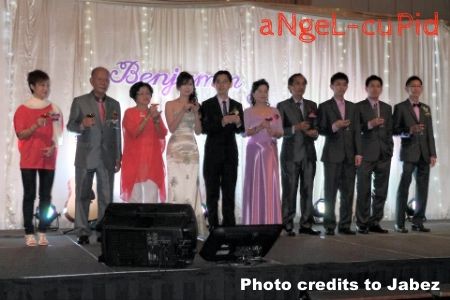 Family toast! Love Susan's cheongsam that night. Both the gold and red ones are so pretty!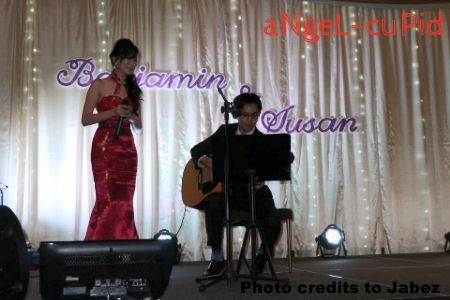 This part came after I left. I heard it was a singing performance by the couple themselves. Ben's always been the family's guitarist but I didn't know Susan sings! You go lady!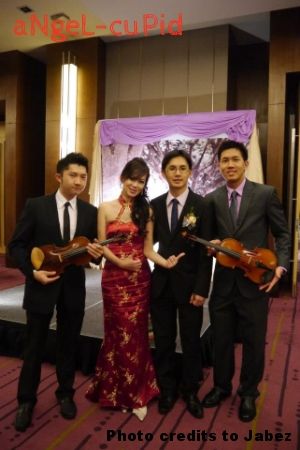 And Jabez (the one on the right) must have performed as well. He's the violinist of the family. A family with musical talents. Love them much!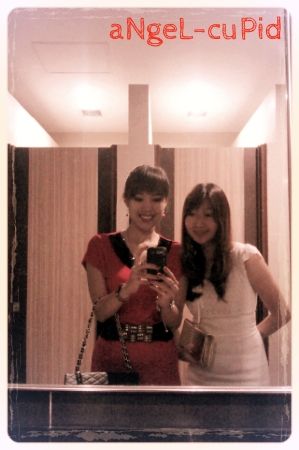 Last but not least, a snapshot of me and Chee in the toilet. Hahahaha! That's my only photo that night. And then I rushed off to the birthday party. Post later.
It's wonderful to be hearing wedding bells ring all the time. Seeing happy couples building a new chapter of their life. Stepping forward with so much faith. At times I do wonder, will I ever get married? Haha! Til then~