Johor Food
Transform back to 22nd of December 2012. Haha! Yes I'm back to back-blogging. Hoping my determination can be kept long enough to finish off my vacation post. Alright more photos less talk. Roll down!
After we left Legoland that afternoon, we head home for shower and get ourselves freshen up for the last night at JB. Time for good food. My pap loves seafood much so Fung brought us to some famous seafood place by the quay.
Chicken cooked with chillies and onions. Yum! Back to the times when I have yet to start any diet. Haha!
Prawns cooked with oats for the brother. Yes my bro loves seafood too. Like father like son =P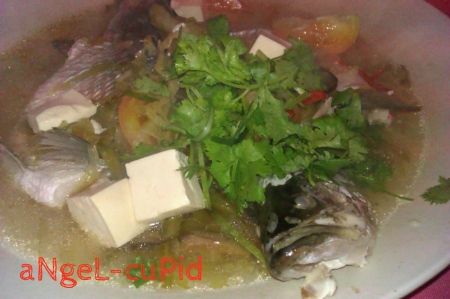 Fish! Mom's favourite. Love this one as well cos there's tomato and tofu.
Scallops! Yum!!! I love scallop since I started to dine in at Sushi King. But then again, I always prefer the raw ones. Haha!
And the famous otak-otak. The first time I had this was back at Penang. Man I seriously miss Penang's food. Would love to be able to go back there again to savor the food there.
Next morning we head for breakfast before heading back to KL.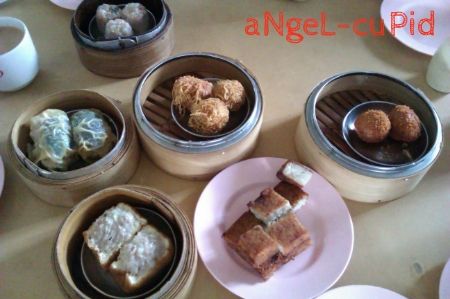 Varieties of local dim sum. Not much of a different from what we have here. Dim sums are dim sums anyway. Haha!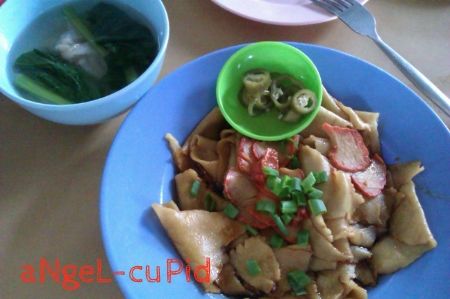 My MUST-HAVES before I depart. I know I'm gonna miss the Mian Fen Gao so much so I had to eat this. Oh gawd can someone please please please tapao one for me? Anyone coming to Kuching from JB? Heee~
Alright. I shall make another post tonight IF I'm not lazy. Been having a hectic schedule lately. But oh wells, I had fun! Haha! See ya around!